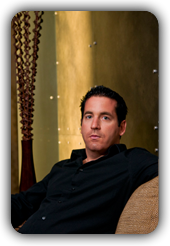 Regardless of budget, my goal is to help a family find a home that will work for them.
Phoenix, AZ (PRWEB) October 31, 2014
Darin Brin has 20 years of experience in professional sales as a sale executive. Working with his unique set of professional skills and marketing capability he can push the limit on resources to help in a home search. Once he's figured out what they need, he helps them find it. Simple as that. Focusing on the buyer, Brin brings a plethora of special qualities to the real estate market, making the entire buying process a dream come true.
Brin's focus on the buyer is a unique one as well. "There is something exhilarating about sifting through the choices with client and finding the perfect opportunity," said Brin, Realtor.
The process is not an easy one. Cave Creek and Carefree are both highly sought after real estate markets. Not only is the landscape breathtaking, but the area has wonderful schools and is conveniently close to major cities in Arizona. It truly is the kind of place you would want to raise a family. Fortunately, Brin aims to make the process of finding a home in Carefree, care free.
"Regardless of budget, my goal is to help a family find a home that will work for them. I've focused the majority of my career on working with buyers, because I really enjoy that process, and I really enjoy seeing the faces of my clients when we discover the real estate that works for them," said Brin.
For more information please call Darin Brin at 480-455-2578 or visit: http://www.carefreeandcavecreekhomes.com or http://www.discoverphx.com
About Darin Brin
Darin Brin is a real estate agent currently working with Realty One Group in the North Scottsdale, Arizona area.