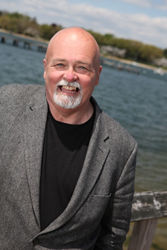 Our children deserve an education that provides them with the skills and knowledge to pursue a career of their own choosing and to become engaged citizens with the power to control their own futures.
New York, NY (PRWEB) November 01, 2014
Libertarian candidate for Governor of New York Michael McDermott on Friday released his education plan as part of his five-point plan to save New York. Earlier this week he released his plan to revive New York's economy by eliminating the New York State income tax.
Download the complete plan: McDermott's Education Plan By the People, For the People.
"The education policies of the current administration have stripped us of local democratic control of our schools and put it into the hands of private interests and bureaucrats," said McDermott." Common Core State Standards, high stakes testing, financial aid cuts, tax caps and the like were contrived to set up our schools to fail and justify corporate privatized charter schools which are proliferating across the state."
State education rankings published by American Legislative Council ranked New York 19th in education quality with C grade. According to the National Education Association average spending per student in New York is over $19,000 per year, more than any other state except Vermont.
McDermott's Education plan consists of these points:
1. Repeal the Common Core Learning Standards
2. End High Stakes Testing
3. Protect Against Privatization
4. Full Equal Funding for Public Education
5. Empower Local Communities and Parents
6. Parental Rights to Protect Student Privacy
7. Board of Regents Accountability
McDermott argues that children and teachers all over New York are being hurt by the "one-size-fits-all curriculum/standards and the punitive testing regime inflicted on them by the Governor's policies."
He says his plan was developed in collaboration with educators and experts across New York State and it is designed to help parents, teachers and school boards of every community to take back local control of their schools.
McDermott continued, "Our children deserve an education that provides them with the skills and knowledge to pursue a career of their own choosing and to become engaged citizens with the power to control their own futures."