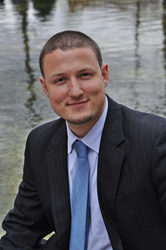 "Buying a first home is one of the best investments a person can make. Hopefully, this coupon can help people."
Reston, VA (PRWEB) November 04, 2014
Clipping coupons can be a powerful way to preserve cash when purchasing food and household goods. However, Tim Finefrock of Keller Williams Realty in Reston, has taken couponing to a whole new level and his offer will save a prospective home buyer or seller much more than just small change.
"In challenging economic times, couponing has become very popular," says Tim. "But there are probably not too many people who have thought about using a coupon to buy a house." Tim took action to offer just such a coupon and placed one for $1,250 in Around Reston magazine.
"Low interest rates and this coupon might just make the difference between having to wait and being able to buy or sell a house right now," Tim says. "The coupon would be very valuable for someone who is short on cash for a down payment or who is trying to save enough money for improvements to a home they purchase."
Although a significant cash down payment – often 5 to 20 percent – is required when buying a home, there are a number of monetary outlays in selling one, too, Tim points out.
"The seller pays closing costs including real estate commissions and often repair costs before or after inspections," Tim says. "This coupon can help with those expenses."
The coupon in Around Reston, would give perspective buyers or sellers a boost toward achieving their goal. "Buying a first home is one of the best investments a person can make," Tim says. "Hopefully this coupon can help people who are on the fence or counting every penny to make the decision to go ahead with that purchase. And it can assist those who are considering a home sale but are worried about finances."
Around Reston is a shared direct mail publication that goes to 20,000 households in the Reston community.
A prospective buyer or seller must have a coupon in hand to use it. If you are interested and did not receive a coupon, contact Tim Finefrock at: 703-828-4846 or email: timfinefrock(at)gmail(dot)com. Connect on Linkedin https://www.linkedin.com/in/timfinefrock. His office is located at 11700 Plaza America Dr., Suite 150 in Reston (20190).