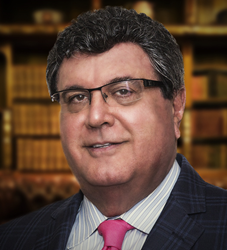 Chinese immigrants have dominated the EB-5 landscape since it began to attract more interest around 2008. However, demand is expected to pick up from other countries in Asia, South America and the Middle East.
(PRWEB) October 31, 2014
The EB-5 immigrant investor visa is a federal program launched in 1990 that allows up to 10,000 foreign nationals per year to apply for permanent residency in the U.S. in exchange for investing a minimum of $500,000 in a U.S. business. Each investment must also create at least 10 full-time jobs.
In recent years, the number of EB-5 applicants has exploded. Factors include China's growing network of immigration agents assisting individuals applying for the program, as well as demand from U.S. businesses seeking investment capital abroad. Earlier this year, Canada terminated its own immigrant investor program, further fueling interest in the EB-5 program.
In fiscal year 2014, which ended on September 30, EB-5 investor applications from Chinese immigrants breached the quota limit for the first time ever. (Chinese investors account for approximately 80% of all immigration applications made under the EB-5 visa designation).
In August, the State Department announced that Chinese EB-5 applications had hit their limit and new applications would be on hold until the start of the new fiscal year on October 1.
U.S. businesses, from assisted living centers to hotels, sports complexes and restaurants, have raised billions through EB-5 investment, with new EB-5-funded projects coming online all the time. The question now is, will hitting the pause button on EB-5 visa applications from China impact the industry, and if so, how?
1. Slower Processing Times
EB-5 investment watchers expect hitting the quota limit this year will produce even greater demand next year for EB-5 visa applications. PDC Capital Group is predicting that 2015 will produce a backlog of applicants that could slow down the process.
Several members of Congress have been working on ways to expand the EB-5 program. The American Entrepreneurship and Investment Act of 2014, a bipartisan bill introduced in the House in March, would not count EB-5 investor family members as part of the 10,000 cap. If passed, the legislation would increase the number of EB-5 visas to about 30,000 per year.
2. New Markets
Chinese immigrants have dominated the EB-5 landscape since it began to attract more interest around 2008. However, demand is expected to pick up from other countries in Asia, South America and the Middle East.
According to State Department statistics, South Korea had the highest number of EB-5 immigrant investors after China in 2013, with several hundred applications. South Korea was followed by applications from Mexico, India, Russia, Vietnam and others.
In China, the growth of EB-5 investment as a pathway to U.S. residency has spawned a cottage industry of agents who screen investments for Chinese clients and help connect them to project developers and businesses in the U.S. This built-in network of experts to help guide the EB-5 process does not yet exist in the other countries. That means it is even more important for such investors to be able to connect with a U.S. immigration attorney they trust to help navigate the EB-5 process and investment.
3. Greater Scrutiny of Investments
As EB-5 investment has grown, so has the industry that services it. With so many additional law firms and project developers entering the EB-5 world of opportunity, the industry has faced criticism that it is loosely regulated and vulnerable to fraud.
In August, a 30-year-old Chicago man was indicted on fraud charges stemming from a project he promoted to build a convention center using $160 million raised from Chinese EB-5 investors. The indictment accuses the man of forging documentation and lying about building permits and commitments from hotel chains about the development.
PDC Capital Group predicts that EB-5 investors will increasingly demand that the projects they are investing in are well-documented and that the developers, law firms and partners involved can provide proof of their experience and credentials.
Ultimately, such scrutiny will help to build the credibility of the entire EB-5 industry.