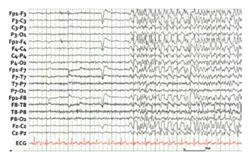 While seizures in newly diagnosed patients are often controlled with a single antiepileptic drug (AED), the estimated 30–40% of patients who are resistant to monotherapy could benefit from a combination of two or more carefully selected AEDs.
(PRWEB UK) 3 November 2014
Physicians who treat patients with epilepsy must balance many factors when selecting the appropriate treatment for an individual patient, including seizure type, concomitant antiepileptic drug (AED) therapy, age, comorbid conditions, and even insurance coverage. Optimal management of seizures is further complicated by a continuously increasing pool of AEDs. As seizure type is a main factor in AED selection, this review will provide an evidence-based guide for physicians treating focal epilepsy.
This includes a summary of efficacy, safety, and tolerability data from randomized clinical trials as well as findings related to rational polypharmacy, drug–drug interactions, comorbidities, drug administration (titration, dosing, formulation), US Food and Drug Administration (FDA)-approved indications, and cost. Following the review are four case reports that provide real-life examples of clinical challenges physicians face, particularly when dealing with special populations, which highlight the decision-making process entailed when determining the best course of treatment for patients with epilepsy.
To continue reading this peer-reviewed article in full for free, please visit: http://www.touchneurology.com/articles/pharmacologic-decision-making-treatment-focal-epilepsy-critical-comparison-antiepileptic-dr
NOTE TO EDITORS:
touchNEUROLOGY (a division of Touch Medical Media) provides independent, cutting-edge, peer-reviewed content from world renowned physicians, designed to lead the debate on health and to engage, inform, and support physicians in improving patient outcomes globally.
touchNEUROLOGY.com provides an international platform for peer-reviewed content from industry-leading journals alongside other carefully selected sources and aims to support physicians, clinicians and leading industry professionals in continuously developing their knowledge, effectiveness and productivity within the field of neurology.
Our portfolio of peer-reviewed journals, European Neurological Review and US Neurology comprise of concise review articles which are designed to keep busy physicians up-to-date with the latest developments in their field and serve as a key reference resource for the international neurology community.