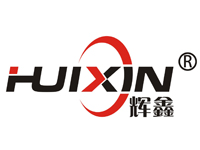 Huixin attaches more importance to the quality of fiberglass mesh and after-sales service.
Zhengzhou, China (PRWEB) November 03, 2014
News.momo35.com recently conducted an interview with Xue Xinhua, the general manager of Nantong Huixin Glass Fiber Co., Ltd. In two years', Huixin has gained the support of customers due to its good-quality fiberglass mesh and complete after-sales service.
Specialization Guarantees Quality
Quality is the soul and the life of a company. Huixin has adhered to the principle that quality leads to development and that quality can help a company win the market. From raw materials and resin bonding agents to the production of fiberglass mesh, Huixn has strict production standards to guarantee the quality of its glass fiber reinforced mesh.
Firstly, glass fiber yarn is the main raw material for glass fiber resin reinforced mesh. Huixin has a very strict standard for choice of glass fiber yarn. From glass fiber yarn to glass fiber cloth, Huixin has specialized testing equipment based on industrial standards and will keep a record to have lifelong tracing for products' quality. Once problems occur, Huixin can find out where the source lies.
Secondly, the combination degree between the mesh and the sand has a direct influence on the grinding wheel's quality. Therefore, the choice of resin is of vital importance. At present, many fiberglass mesh manufacturers adopt retrievable resin or reduce the resin content to reduce costs, some even use talcum powder to fill in the weight of each piece of fiberglass mesh. Products of this kind can neither reach standards nor guarantee the users' safety. The resin adopted by Huixin has been used by well-known grinding wheel manufacturers in China.
Last but not least, the evenness and hardness of the mesh, the verticality of the yarn, the control of the internal diameter and the external diameter, etc. will directly influence the quality and appearance of the grinding wheel. The resin content, volatile matter content, resin liquidity test, appearance inspection standard, and the storage of Huixin 's fiberglass mesh are all manufactured by strictly conforming to the industry standard.
Responsible for Services
After-sales service is an extension of the product's service life. Perfect and excellent after-sales service is one of the distinctive features of Huixin, which distinguishes itself by targeting the terminal market. Huixin has omitted the intermediate agent and reduced intermediate links, which means reduced costs and direct contact with customers. Huixin has adhered to the "Customer-centered" principle. Xue, the general manager, has spared no effort to keep track of orders, production, delivery, and after-sales service. Once problems occur, Huixin is capable of figuring out what the problems may be. Huixin is a great master of the grinding wheel's manufacturing process and is able to develop new fiberglass mesh based on customers' need. Huixin bears the courage to take responsibility.
Expand the Market
Good products also need to be promoted in the market to make more customers know about their advantages. To improve product popularity and influence, Xue developed the market with great courage and resolution. During the initial stage of market development, Huixin would offer customers free samples for trial use. Usually fiberglass mesh producers only offer customers scores of samples to save costs. However, most customers would not spare a glance for such a small quantity. Huixin usually offers a box of samples. Xue said that as long as there is an opportunity that Huixin's products can be used by customers, they are likely to recognize the products' advantage. His confidence lies in the advantages of Huixin's products.
Innovation Leads to Development
Influenced by the European debt crisis, the global economy has seen a decline. The ship building industry of coastal cities in China were faced with bankruptcy, which resulted in a sharp decline in resin grinding discs. Huixin kept looking for breakthroughs in the economic crisis. In view of the fact that domestic market demand for cutting discs of 180*3*22, 230*3*22 and 355*3*25.4 has been huge, Huixin made timely adjustments to production scale based on changeable market situations and customer demand. What's more, Huixin keeps developing fiberglass mesh specifications according to market demand to maintain the continuity of orders as well as the stability of production.
"Currently, Huixin is making the existing product more stable and stronger. If an enterprise wants to maintain vitality, it has to make consisting innovation. Huixin will also develop new products in accordance with the market demand." Xue said. Quality, service, market, and innovation have helped Huixin go further.
Author: Liwei Chu
Copyright: iAbrasive.com--Abrasives & Diamond Tools Market