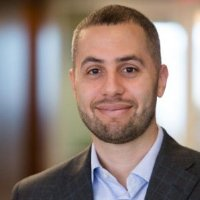 Nashville, Tennessee (PRWEB) November 04, 2014
WPC Healthcare, a provider of healthcare data solutions, officially named Ray Guzman chief executive officer, effective immediately. Guzman's appointment kicks off the implementation of a rebranding strategy for WPC, which is a subsidiary of Washington Publishing Company headquartered in Seattle Washington.
"Ray thrives in simplifying the complex, and if you're a healthcare data standards compliance company, keeping things simple is a vital skill," says Andrew Fitzpatrick, chairman of WPC Healthcare and chief executive officer of Washington Publishing Company. "He also has the vision to help us build on our presence in Nashville's healthcare market and expand into adjacent markets."
In addition to Guzman, WPC Healthcare named Chris Vrooman chief operating officer. Roger Honz remains chief financial officer. According to Fitzpatrick, the new structure streamlines responsibilities and clarifies the operational roles for its executives.
"As WPC Healthcare's parent company, Washington Publishing Company remains focused on enabling standards bodies, associations and their constituents to operate more efficiently, while allowing WPC Healthcare to operate with more focus, clarity and autonomy," says Steve Bass, founder of WPC.
Prior to assuming his current position, Guzman served as senior vice president, responsible for sales, business development, marketing, and solution development. Prior to joining WPC, Guzman held expanding technical, sales, and business development positions at Microsoft. During his nine-year tenure, he was responsible for driving more than $250 million in sales and services.
Guzman is a decorated US Army veteran where he was responsible for all aspects of brigade level classified and non-classified information technology during peacetime and conflict.
About WPC
For 40 years, WPC has been a leader in developing, implementing and supporting healthcare data standards. With a mission to do more than meet requirements, WPC supports building the "Information IQ" of every client to ensure that healthcare is ready for whatever comes down the road next month or next year. WPC Healthcare is the right partner to optimize business and technology processes fueled by accurate, organized data. Today, we are experts in the processes involving healthcare data including reimbursement, compliance, integration, and analytics. With the right mix of technologists, subject matter experts and data scientists, WPC offers payers, providers and health systems the decision support and business intelligence to transform data into understanding. For more information visit http://www.wpcheatlhcare.com.