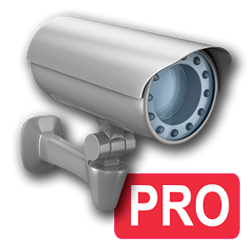 San Jose, CA (PRWEB) November 04, 2014
A recent marketing document extols the virtues of the remote security app from Tiny Solutions LLC now that it is enabled for Intel® Atom™ tablets for Android*.
The remarkably powerful application enables tablet users connect to a broad range of camera brands and view several feed sources simultaneously. These cameras can be controlled with a handy Pan Tilt Zoom feature and one or two-way audio enables devices to convert into a baby monitor. The brochure points out that SSL encryption secures all feeds and footage can also be imported and exported for later viewing.
The 2-pager notes that the reliable functionality of Android* devices allows remote viewing, which provides piece of mind in a multiplicity of settings.
The tinyCam Monitor PRO for IP Cam is available for immediate download at Google Play: https://play.google.com/store/apps/details?id=com.alexvas.dvr.pro
About the Intel Developer Zone
The Intel Developer Zone supports independent developers and software companies of all sizes and skill levels with technical communities, go-to-market resources and business opportunities. To learn more about becoming an Intel® Software Partner, join the Intel Developer Zone. For more information, visit: https://software.intel.com/
Intel, the Intel logo and Intel Inside are trademarks of Intel Corporation in the U.S. and/or other countries.
*Other names and brands may be claimed as the property of others.
Copyright © 2014 Intel Corporation. All rights reserved.