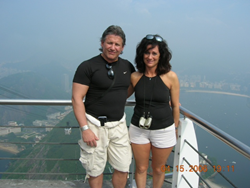 More and more patients are turning to Diet Doc for their fully guided, easy to follow gluten free diet plans that help to control IBS symptoms.
Los Angeles, CA (PRWEB) November 04, 2014
Irritable bowel syndrome, also known as IBS, is not a disease, but rather a group of symptoms. Patients usually receive this diagnosis when they have experienced unexplained abdominal pain, cramping and discomfort at least 3 times per month for the last 3 months with no other associated injury or illness. IBS symptoms can include constipation, diarrhea, abdominal pain and stomach bloating which typically occurs after a meal. Many patients find relief of their IBS symptoms by following a diet free of gluten, a protein that is found in almost all processed foods.
With this in mind, Diet Doc created their gluten free diet plans that have, not only been successful in helping people throughout the country lose unwanted and unhealthy excess fat, but also have helped them to control IBS symptoms through diet and nutrition.
Choosing the best diet that will nourish the body while eliminating IBS symptoms can be a difficult task. Diet Doc's specialized diet and nutrition plans focus on specific diseases and teach their patients how to choose foods that will nourish the body and control IBS symptoms. Their team of doctors, nurses and certified nutritionists work closely with each patient to design gluten free diet plans that are compatible with each patient's personal nutritional, lifestyle, health and weight loss needs.
New patients will complete a health questionnaire and schedule a consultation with one of Diet Doc's highly trained doctors. The initial consultation will enable the doctors to assess the patient's entire system to uncover any internal imbalances or improperly functioning organs that may be causing weight gain and exacerbating IBS symptoms. As the patients' weight loss plan begins to take shape, any underlying health issues will be addressed. Gluten free diet plans will be created and Diet Doc's natural supplements and diet treatments may be recommended and prescribed by the physician.
By partnering with Telemedicine, all Diet Doc services are available to patients without leaving the privacy of their own home. All prescriptions can be ordered online or over the phone and shipped directly to their home or office for immediate use. And, because Diet Doc's team remains in constant contact with each client, progress, attitude and comfort level can be easily monitored and their gluten free diet plans can be modified at any time.
Diet Doc's gluten free diet plans have helped thousands of clients throughout the country lose excess fat and control IBS symptoms by learning how the body reacts to specific foods. Patients begin to eliminate unhealthy fatty, processed foods from their diet and learn to incorporate healthier foods. The inclusion of Diet Doc's hormone treatments and exclusive diet pills and appetite suppressants help patients over the initial hurdles by controlling between meal hunger, loss of energy and the urge to overindulge.
Diet Doc has been successful in helping people nationwide learn to control IBS symptoms while losing unwanted excess fat with their fully guided, easy to follow gluten free diet plans and pure prescription hormone treatments and diet products. This is why more and more dieters are turning to Diet Doc for their weight loss and nutrition needs.
About the Company:
Diet Doc Weight Loss is the nation's leader in medical, weight loss offering a full line of prescription medication, doctor, nurse and nutritional coaching support. For over a decade, Diet Doc has produced a sophisticated, doctor designed weight loss program that addresses each individual specific health need to promote fast, safe and long term weight loss.
Diet Doc Contact Information:
Providing care across the USA
Headquarters:
San Diego, CA
(888) 934-4451
Info(at)DietDoc(dot)info
http://www.dietdoc.com
Twitter: https://twitter.com/DietDocMedical
Facebook: DietDocMedicalWeightLoss