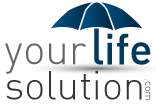 Chicago, IL (PRWEB) November 03, 2014
YourLifeSolution.com, a life insurance comparison service based in Chicago, is today endorsing Pat Quinn for governor of Illinois. According to the service, the economic policies of Quinn are vastly superior than the minor tax cuts proposed by Bruce Rauner. "Illinois needs a Keynesian approach to solve their problems. Simply cutting taxes and continuing to spend money at the same rate is a recipe for greater problems in the future. As individuals, I see Pat Quinn as someone with far more integrity as well. Although I'm leaving this state in a month, I still feel that it's necessary to throw in my two cents as I still want to see the State of Illinois recover from it's problems", said Eric Smith, the founder of YourLifeSolution.com.
YourLifeSolution.com also endorses Charlie Crist for Florida's Gubernatorial race, but Eric Smith is unable to vote in that election.
YourLifeSolution.com encourages all adult residents of Illinois, Florida, and the rest of America to view their own life insurance quotes on YourLifeSolution.com. Information can also be obtained directly from Eric Smith at 888.374.2764.