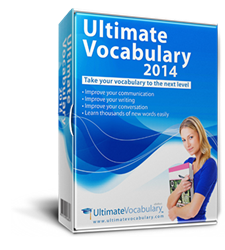 Readers of a blog expect consistency in terms of style, formality, and topics.
New York City, NY (PRWEB) November 03, 2014
Ultimate Vocabulary™ has published a new article on the anatomy of the perfect blog post and what components must be in place for the blog post to perform well in terms of shares, reads, clicks, and engagement. Creating shareable blog posts is not difficult, as the eReflect writers prove.
In order to be successful, a blog post must be carefully crafted, say eReflect's professional writing team. The post must also follow a consistent mood, tone, and style throughout.
Readers of a blog expect consistency in terms of style, formality, and topics. One important point made by the Ultimate Vocabulary™ editors in this article is that this consistency needs to be present throughout the life of the website. Taking the reader by surprise is not a good thing. More importantly, coherence is vital for creating a shareable blog post. Each blog post should exhibit the same tone and style that can be found in earlier posts, and the ideas must be presented clearly and with strong arguments and data to back up the article as a whole.
Language is a central component for the ultimate success of a blog. Bloggers and non-professional writers can improve vocabulary if they feel their vocabulary is limited or not up to date, and are afraid that this may be causing their readership to go down. A good vocabulary will ensure the relevancy and interest factor of any blog post they write. eReflect, designer of Ultimate Vocabulary™, a program that helps students and adults enhance vocabulary knowledge, emphasizes that proper formatting and calls to action are two other crucial components worth implementing in blog posts.
Formatting helps readers that are in a hurry or don't want to read the entire blog post to take away key points in mere seconds. Calls to action, on the other hand, ensure the reader engages in a more long-term manner with the blog post, in the form of a share, like, retweet, or comment.
As eReflect reminds readers, word power is something that should not be underestimated. A call to action will remind the reader of their options to engage with a brand, and that's why blog posts with calls to action in the end elicit more responses and increase user engagement, as eReflect confirms.
Implementing these components in blog posts and articles ensures increased engagement and brand visibility, something that blog writers discover once they put eReflect's tips to use.
***********
For more information on how you can benefit from Ultimate Vocabulary, please visit its official website, http://www.ultimatevocabulary.com.
About Ultimate Vocabulary™
Ultimate Vocabulary provides a proven and powerful platform, built to improve anyone's vocabulary.
The interactive self-improvement system provides more learning tools than any other program on the market, as well as more information on words.
The Ultimate Vocabulary software provides each and every user with a personal computer tutor. Providing a step-by-step guide to learning a powerful vocabulary, Ultimate Vocabulary is the learning tool everyone can benefit from.
Of course, the software is also backed by eReflect's iron-clad money back guarantee.