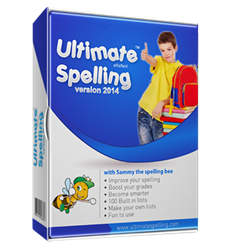 People who can confidently say "I spell well" might find it easy to spell words such as "stibnite."
New York City, NY (PRWEB) November 04, 2014
eReflect recently published a "listicle" explaining 11 lesser-known words in the English language, as part of their goal to continually celebrate the language's never-ending growth, volatility, and colorfulness. Words such as chersonese, pyknic, didapper, and ossify are presented to the blog readers showing how languages across the world define, understand, and communicate concepts, emotions, situations, and reality. The fact that these words are part of the English lexicon make them even more intriguing to peruse, eReflect believes.
People who can confidently say "I spell well" might find it easy to spell words such as "stibnite." Stibnite refers to "a mineral that consists of the trisulfide of antimony and occurs in orthorhombic lead-gray crystals of metallic luster or in massive form," Merriam-Webster dictionary explains. "Skullduggery" is another word featured in this listicle by eReflect. "Skullduggery" refers to an underhanded deal that takes place informally between people; in other words, a trickery.
"Brummagem" is a regional word referring to people or anything else pertaining to the UK city of Birmingham, eReflect explains. While it is virtually impossible for people to always guess the spelling of new words, having good spelling skills and honing them often ensures people can avoid any awkward misspellings of new or unknown words.
eReflect also shares "didapper," a word that the Merriam-Webster dictionary defines as "a dabchick or other small grebe." It's the contracted form of the word "dive-dapper."
Practicing with spelling software helps many people refresh their orthography skills. By using all of the technology easily available on line, eReflect notes that people don't have to go back to school to learn how to spell. Several spelling programs teach spelling in fun, interactive, and efficient ways, as is the case with Ultimate Spelling™, eReflect reminds readers.
Readers are encouraged to guess the meaning of words such as "penurious," "Yogh," "Kalian," and "Pyknic," in an exercise that draws upon not only their knowledge of English but of other languages too, including Greek, Iranian, Latin, and Middle English.
Learning to spell new words ensures people will be competent language users who are keeping up with the latest words and concepts entering the language all the time.
***********
For more information about how Ultimate Spelling software can improve spelling performance for you and your family, please visit the official website at http://www.ultimatespelling.com.
About Ultimate Spelling™
Ultimate Spelling provides a modern and easy to use spelling software that has been designed with one goal in mind – making children want to learn.
It is a fast and easy way to master even the most complicated spelling, without the need to write long lists or complete boring tests.
In fact, Ultimate Spelling provides more than just spelling help. It is a complete educational resource that boosts all level of a child's literacy.
Containing a personal computer tutor, Ultimate Spelling is the most realistic step-by-step guide to flawless spelling ability.