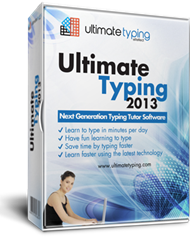 Technologies are making possible several scenarios otherwise regarded unfeasible even a few decades ago.
New York City, NY (PRWEB) November 06, 2014
eReflect, developer of the best typing tutor, Ultimate Typing™, discusses the evolution of computing tasks in their newest article. The company concludes that the 21st century user has to emerge more experienced and skilled to stay on top of every new development in technology and be able to make the most out of its capacities.
Computing tasks have exponentially evolved over the last 5 years. The dissemination of smartphones, keyboard-based devices, and digital technologies mean that people use technology not just for work and school, but for self-education, entertainment, socializing, shopping, outsourcing work, and many other activities.
eReflect believes that computing tasks will continue to minimize people's workload, as more and more tasks will be executed through screens and keyboards and become automated or at least semi-automated.
As a developer of typing software, eReflect argues that the popularity of learn to type software is already on the increase given how ubiquitous touch typing has become. These days, the company notes, everyone is typing emails, chatting, and creating reports and essays on their computers, laptops and even smartphones.
As more people gain access to technology and the Web, the "typical" user no longer exists, eReflect observes. Tech companies need to cater to the needs of several diverse market groups, including the digital natives, the newly introduced seniors, and people from underprivileged regions and warzones.
Technology is not the only thing that needs to adopt to the user's needs. Users themselves are expected to continuously educate themselves and remain knowledgeable of how to make the most out of the available technologies as they arise.
Tech users have immense power in their hands. Technologies are making possible several scenarios otherwise regarded unfeasible even a few decades ago. Distance learning, working from home, outsourcing work, making electronic payments - all of these computing tasks are routine practices today. Everything is constantly evolving and the way people experience technology and improve their lives changes along with it, eReflect notes.
eReflect believes that technology will only become further entrenched into modern lifestyles, and therefore tech skills like touch typing need to be mastered as early as possible, especially for digital natives.
*********
For more details on Ultimate Typing™ please visit http://www.ultimatetyping.com/.
For more details on Ultimate Typing™ EDU please visit http://www.ultimatetyping.com/schools.
About Ultimate Typing™
Ultimate Typing™ software is designed specifically for the improvement of typing skills. Created by eReflect, a world leader in e-learning and self-development software, Ultimate Typing™ has been informed by the latest developments in the science of touch typing.
Since its creation in 2006 by Marc Slater, the company has already catered to over 112 countries all over the world, offering products with the latest cutting-edge technology, some of which are among the world's most recognized and awarded in the industry.