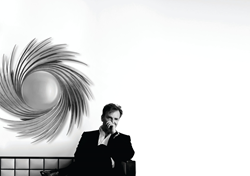 Beverly Hills, CA (PRWEB) November 03, 2014
Some of Hollywood's finest acting stars shone at the 2014 BAFTA Los Angeles Jaguar Britannia Awards on October 30th.
 
Robert Downey Jr, Emma Watson, Mark Ruffalo, Julia Louis-Dreyfus, Mike Leigh, and Dame Judi Dench were the honorees in the star-studded event last night.  
 
The honorees and presenters were ushered into the honoree room and VIP Party before the ceremony, where guests enjoyed the luxury and comfort of many of Christopher Guy's signature furniture pieces.
Celebrities joining the honorees in the room included Jamie Fox, Eddie Redmayne, Dustin Hoffman, Nigel Lythgoe, and Sofia Milos, along with BAFTA Los Angeles Chairman Nigel Daly OBE, Britannia Committee Chairs Deborah Kolar and Bumble Ward, and Executive Producer David Green.
"The Britannia Award ceremony was a fantastic event and a huge success. It is a tribute to the organization that such a wealth of talent across the globe attended this astonishing night. It was an honor to design the honoree room, and celebrate alongside so many amazing achievers in the world of entertainment. It has been a hugely rewarding experience for the CG brand to team up with BAFTA Los Angeles for this celebration.." - said Christopher Guy.
Christopher Guy, makers of some of the world's most fabulous furnishings, is a global provider to the luxury residential and hospitality sectors, and dedicated to the unique vision of marrying elegance, beauty and style. The CG showroom locations include London, Singapore, Shanghai, London, Paris, Milan, Los Angeles, New York City and Las Vegas.
The BBC America telecast airs on November 2, 2014 at 9.00pm Eastern/Pacific.