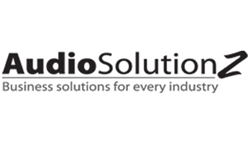 Manufacturing is more than just putting parts together. It's coming up with ideas, testing principles and perfecting the engineering, as well as final assembly – Sir James Dyson
Durham, NC (PRWEB) November 03, 2014
In the manufacturing industry measurements play a vital role in guiding informed decisions. It's logical, if there are errors in the measurements, there will be errors in the decisions based on those measurements. This is where a proper Measurement Systems Analysis must be put in place to ensure stability, precision and accuracy in measurements.
Measurement System Analysis (MSA) precedes all processes including Design of Experiments, Correlation and Regression Analysis, and Statistical Process Control. The precision of a measurement system, however, is commonly assessed using a Gage Repeatability and Reproducibility (GR&R). These studies evaluate gage variance, and this variance again is compared to a targeted measurement range. A GR&R is generally considered precise when gage variation is small compared to the measurement range of interest.
MSA, therefore, is the key to any step in process improvement. To better understand data and make better business decisions, it is imperative to get a thorough understanding of an existing measurement system. Keeping the importance of MSA and GR&R in mind for the manufacturing industry, AudioSolutionz will be hosting a live webinar titled "Measurement Systems Analysis (Gage R&R)" with expert speaker William A. Levinson on Thursday, November 6, 2014 to help you demystify Gage Repeatability and Reproducibility in Measurement Systems Analysis and improve your manufacturing process.
Webinar attendees will get a thorough understanding of topics such as,

The difference between a calibrated (accurate) gage, and a capable (precise) gage
The components of gage capability including repeatability and reproducibility
The effect of measurement system variability on outgoing quality, statistical process control, and process capability analysis
The procedure for performing a reproducibility and repeatability (R&R) analysis
Potential remedies for non-capable gages, such as measurement replication to deal with poor repeatability
For more information, visit: http://www.audiosolutionz.com/manufacturing/measurement-systems.html
About Audio Solutionz
AudioSolutionz.com is the leading source of business-enhancing information. IT has been providing business professionals with high-quality, informative audio-conferences and transcripts for over 12 years, gaining the trust of professionals wanting to enhance their knowledge and skills.
AudioSolutionz.com covers a plethora of topics ranging from banking and finance, education, Microsoft office suites, HR and payroll, construction and contract law, public housing, manufacturing and compliance to critical people skills like customer service, teamwork, sales and marketing; we deliver you only what is highly relevant and trending at the moment.
For more information, visit: http://www.audiosolutionz.com/manufacturing.html
AudioSolutionz.com is offering a discount of 10% on conferences and webinars. To avail your discount, use coupon code SAVE10, applicable on all purchases. For further queries, contact us at: Shivane Kay (1-800-223-8720) or e-mail at contact@audiosolutionz.com