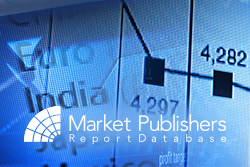 London, UK (PRWEB) November 03, 2014
APAC is rapidly turning into a developing domestic market in and of itself, with China being at the centre of the emerging region as low based production is moving from the country to Vietnam, Laos, Cambodia, as well as Bangladesh and Myanmar. In view of this, international firms, including logistics providers, tend to expand their presence in the region to capitalise on this trend and the resulting potential for growth.
By 2017, Asia-Pacific is forecast to account for more than one third of the world contract logistics market and is likely to increase its share of the world freight forwarding market; meantime, the market shares of Europe and North America are projected to decline. As the market's growth gathers momentum, infrastructure projects keep on being heavily funded in the entire region to meet the surging needs of domestic, cross-border and global demand. The investment in the re-emergence of the legendary 'Silk Road' route joining APAC with the Middle East and East Africa is just one such development that bears witness to the growth of APAC's supply chain requirements.
New research report "Asia Pacific Transport & Logistics 2014" drawn up by Transport Intelligence Ltd (Ti) is now available at MarketPublishers.com.
Report Details:
Title: Asia Pacific Transport & Logistics 2014
Published: October, 2014
Price: US$ 2,088.00
http://marketpublishers.com/report/services/transport_logistics/asia_pacific_transport_n_logistics_2011.html
The report provides a comprehensive analysis of the Asia-Pacific transport & logistics market landscape, giving an overview of intra-Asia trade, international trade, and also changing trade patterns. The study provides detailed market segmentation, covering the key categories such as contract logistics, express and small parcel, and freight forwarding sectors. It includes market size data and forecasts, data on market size by country, leading contract logistics providers. A comprehensive analysis of the up-to-the-minute market developments and trends in both developed and emerging economies is included. The research publication profiles the top 16 logistics providers, with highlights of financials, major contracts and SWOT analyses.
Report Scope:

A brief review of key market trends and developments.
Deep insights into the growth of the intra-regional trade in the Asia Pacific region.
Detailed analysis of the market size and growth rates along with forecasts for the contact logistics, freight forwarding and express deliveries sectors in the region and also leading individual markets.
A comprehensive assessment of the transport infrastructure in individual nations, including the emerging world's economies through extensive details and exclusive illustrative maps.
Unparalleled examination of the impact and trading patterns on the logistics industry in the region and how novel partnerships are developing.
Refined understanding of the dynamics of the logistics markets in each individual country.
Granular analysis of financial performance of logistics providers as well as strategic developments in the region.
More new studies by the publisher can be found at Ti page.