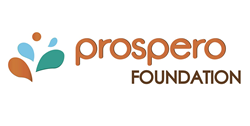 Antibes, France (PRWEB) November 04, 2014
The Prospero Foundation, founded by Ulrik DeBo of DeBondo Capital, is excited to announce that a microloan donation has been made to Esha, a working mother from Kenya.
With two children of school age, Esha required a microloan donation in order to increase her stock of 'khanga' (the fabric that local women use to wrap their heads). She sells these from her home to passers-by or door-to-door to her neighbours, and with the extra supplies, she will be able to earn more money in order to ensure her children receive their education, and enough food to sustain them through this. She strives to give her children a better future, and with the help of The Prospero Foundation, she will achieve her goal.
About Micro-lending with The Prospero Foundation
Through partnerships with local lending institutions, the Prospero Foundation contributes capital for the purpose of small business loans to these micro-entrepreneurs in developing nations. Through these partnerships, the Foundation helps small business people such as farmers, shopkeepers, and artisans build their businesses and in turn stimulate economic development in their communities. This loan is administered by Yehu Microfinance Trust, which was founded in 1998 as a project of CHOICE Humanitarian Kenya. In July 2007, Yehu became a separate entity from CHOICE and was registered as a trust. Since then, Yehu has expanded to cover over half of Kenya's 13 coastal districts.
About The Prospero Foundation
The Prospero Foundation is a private, international charitable foundation founded by Ulrik DeBo. Mr DeBo, a lifelong entrepreneur, whose upbringing and eventual success in the finance industry, through his company DeBondo Capital Ltd, gave him the relevant experience and insight required.
 
The foundation is run by a global network of entrepreneurs, who raise funds privately amongst their business contacts, and choose to invest them using a 'pay-it-forward' philosophy to focus on charitable projects that promise to perpetuate a chain reaction of positive growth opportunities for individuals and local communities for generations to come.
 
It is a foundation that empowers citizens to help themselves and those around them.
 
For additional information, please visit http://www.prosperofoundation.org
Contact Address:
Prospero EnFrance (Registration No: W061004154)
info(at)prosperofoundation(dot)org