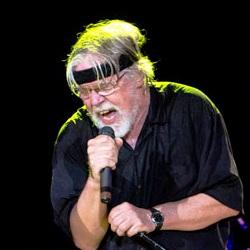 Bob Seger Releases Tickets for 2014 / 2015 Ride Out Tour With Seats Available Even When The Box Office Is Sold Out At TicketsCheapest.com
Dallas, TX (PRWEB) November 08, 2014
Bob Seger and the Silver Bullet Band in conjunction with promotion of Bob's first album in eight years, announce the "Ride Out" Tour. Bob and his band first visit the Dow Event Center in Saginaw, MI on November 19. Other cities on the "Ride Out Tour" include Bangor, Boston, Albany, Cleveland, Uncasville near Hartford, CT, Grand Rapids, Chicago, St. Louis, Buffalo, New York City, Toledo, Pittsburgh, Charleston, WV, Columbus, Duluth, GA near Atlanta, Estero, FL near Ft. Myers, Tampa, Sunrise, FL near Ft. Lauderdale, Lafayette, Dallas, Houston, Wichita, and Glendale, AZ near Phoenix. Canadian cities include Toronto and Halifax.
Tickets for the Dallas and Houston concerts go on sale for the public to buy today.
Bob Seger has been entertaining music lovers over 4 decades. Bob organized the Silver Bullet Band in the early 1970's and is a multi-platinum selling artist known for hit songs like "Night Moves", "Mainstreet", "Turn the Page" and "Against the Wind". He is a member of the Rock and Roll Hall of Fame as well as the Songwriters Hall of Fame. At the age of 69 Bob Seger is still going strong. Bob's latest album "Ride Out" was released on October 14, 2014. The upcoming "Ride Out Tour" includes as many as 25 cities.
Bob Seger fans can buy cheap concert tickets, when compared to other resale sites, at TicketsCheapest.com. Even seats sold out at the box office may be purchased from TicketsCheapest.com with a wide variety of tickets for sale from many sellers. In an examination of online sites offering sold out and premium tickets including floor seats TicketsCheapest.com beat all 25 out of 25 other ticket sales sites looked at in an exact seat comparison including StubHub.
Two popular venues on the "Ride Out" Tour include American Airlines Center in Dallas and the Toyota Center in Houston.
Music fans in the Dallas area can see other major acts at American Airlines Center like Maroon 5 on February 16 followed by a shows at the Houston Toyota Center on February 17. Other artists performing at both American Airlines Center and Toyota Center include Justin Timberlake and Fleetwood Mac. For a holiday favorite catch the Trans Siberian Orchestra performing at both venues. In the spring of 2015 look for concerts from The Who and Neil Diamond.
Sport fans can find NBA games for the Houston Rockets or Dallas Mavericks as well as the Dallas Stars NHL games. For those who prefer figure skating, look for a touring version of Disney's Frozen on Ice in Dallas playing in March.
Find the right Bob Seger And The Silver Bullet Band tickets, in addition to other Dallas and Houston events, online or by phone at 855 805 5266 for professional personal assistance.
About Financial Firebird, and Tickets Cheapest:
The site to buy Cheapest Tickets online and its sister sites, including the site to buy Broadway tickets, are affiliated with the Financial Firebird Corporation Travel Group. Financial Firebird Corporation, established in 2000 and a proud BBB member, provides unbiased consumer information, software and marketing services. These sites for consumers to buy tickets online operate in the resale market and maintain no relationship with the venues or performers. The resale ticket market allows consumers access to popular events once the box office has sold out or to buy premium seats when the venue no longer offers any inventory. Within the group of these secondary market ticket services the Financial Firebird owned ticket sites offer lower prices than competitors. Find the sites at TicketsCheapest.com.