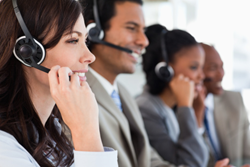 Los Angeles, CA (PRWEB) November 04, 2014
1-800 Courier, a recognized leading provider in national same-day delivery courier services and courier management solutions, announces its 1-800 Reward Points Program. The Los Angeles courier makes the announcement in an effort to expand its current client base, promote new account creation and improve customer loyalty. 1-800 Courier strives to be the best choice for courier logistics and same-day delivery solutions throughout the US.
The program offers account holders an accumulation of 1 point per $1 spent on their same-day delivery requests via online. The program can begin on a new account by simply creating a user name and password. Every account holder that accumulates 1000 points, receives a gift card for their courier loyalty. The initiative is strategically designed to generate a higher interest in courier deliveries and become a primary choice for same-day small package delivery, state-to-state freight delivery, on-demand transportation, scheduled mail delivery services and any other time-sensitive delivery needs.
Most reward points programs are typically used within other industries such as hotel, airline and retail. With their reward points program, 1-800 Courier brands itself as service and customer-driven. This is among the leading courier services marketing this type of program level to drive increase of customer retention and relationship building. 1-800 Courier advertises other types of deals to its' customers and first-time users, including a free week of courier services and discounted courier services for an entire month.
For any questions regarding reward points accumulation, clients can contact 1-800 Courier via phone or online. A sales representative will promptly respond to discuss the program. The same-day courier pursues to satisfy their customers by exceptional customer service, on-time deliveries, and maintaining the most modern courier technology in the industry.
1-800 Courier is a premier same-day courier offering transportation, messenger and distribution services. From small packages to palletized freight, 1-800 Courier delivers fast. As a leader in the courier service industry, the goal of 1-800 Courier is to perform optimal courier logistic solutions and superior customer service every time. From its' headquarters in Atlanta, Georgia, 1-800 Courier provides same-day delivery successfully for over 1,500 clients, including Fortune 500 companies nationwide.