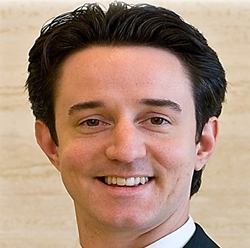 Fulton, MD (PRWEB) November 06, 2014
Brian Kuhn of PSG Clarity, a division of Planning Solutions Group (PSG), will be featured on ABC2's Maryland Spotlight segment -- which airs at the end of the Sunday evening news broadcast -- once per month from November 2014 through January 2015 to discuss various aspects of financial planning.
"Financial planning is not just for the rich anymore. Everyone needs to consider how to handle their assets and finances with an eye on the future," said Kuhn. "There is a difference between a financial planner and a wealth manager. I've devoted my business to helping people regardless of their current financial circumstances."
The first segment, which aired on November 2nd, had a generic focus with an introduction to PSG Clarity as well as Kuhn's dedication as a financial planner. The second segment, airing on December 14th, will focus on Kuhn's special interest of advising federal employees on the options available to access their benefits, which they often do not realize they have access to. The final segment will air on January 18th; Kuhn will provide viewers with tips for personal financial success.
Kuhn wrote a book addressing the issue of federal employee benefit access; each chapter discusses a benefit and how to fully utilize it to the employee's advantage. The book is titled Total Compensation: A Practical Guide to Federal Employee Benefits and is available through Amazon.com as a Kindle eBook or in traditional paperback.
"One of the most common questions I am asked is related to long-term care. That subject includes a variety of topics from skilled care in a nursing home setting to home care by professionally trained assistants. Generally, my job is to assist people in planning out their lives as a long-term process that fits their individual needs and abilities."
A financial advisor for more than 13 years, Kuhn has contributed articles for many websites, magazines, and blogs. Additionally, he has been quoted on Foxbusiness.com, Michael Hodes Estate Planning radio show, and Taste of the Bay Magazine. For more information, please call PSG Clarity at (301) 543-6035 or visit http://www.psgclarity.com.
About PSG Clarity
PSG Clarity (http://www.psgclarity.com) is a unique financial planning firm serving non-wealthy clients to achieve long- and short-term financial goals. The PSG Clarity platform offers the resources of a high net worth wealth management firm to clients, with no investment minimums or the intimidating structure of large brokerage houses. The PSG Clarity team offers assistance in the personal finance categories of budgeting, investing, retirement projections, estate planning, tax planning, insurance protection among other areas. Visit PSG Clarity at http://www.psgclarity.com, email Info(at)psgclarity(dot)com or call 301-543-6035.
PSG Clarity is a financial planning firm located in Fulton, MD. Securities offered through Triad Advisors, Member FINRA / SIPC. Advisory Services offered through Planning Solutions Group, LLC. Planning Solutions Group, LLC is not affiliated with Triad Advisors. PSG Clarity is a division of Planning Solutions Group, LLC.