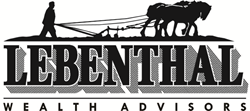 "The very talented team of Brent, Brion and Clay, all native sons of Williston, combined with the Lebenthal model for independent financial advisors, will compete strongly in this market."
New York, NY (PRWEB) November 03, 2014
Lebenthal Wealth Advisors, the wealth management division of Lebenthal Holdings, LLC, announced today that it has opened an office in Williston, North Dakota.
Clay Skurdal, who has had a distinguished career in wealth management as both an advisor and a manager with Morgan Stanley Smith Barney, will lead the effort in Williston. Brent Lee and Brion Norby, experienced financial advisors with deep ties to the region, will join him in helping area citizens manage their assets.
Frank Campanale, Chairman and CEO, Lebenthal Wealth Advisors, explained that North Dakota's economy grew 9.7% last year, the fastest among all states, while its unemployment rate of 2.8% is the lowest in the country. Williston, which sits atop the Bakken formation, is right in the heart of this economic expansion, due to its rich reserves of oil, coal and potash.
"There is tremendous opportunity for a well-positioned wealth advisory firm to succeed in this environment by providing excellent client service, well-founded independent investment advice and strong performance," Campanale said. "We believe that it takes a unique understanding of the local business and social landscape in order to meet the needs of the people in the area. The very talented team of Brent, Brion and Clay, all native sons of Williston, combined with the Lebenthal model for independent financial advisors, will compete strongly in this market."
Opening a new office in Williston is just the latest growth step for Lebenthal Wealth Advisors, which was launched this year by Lebenthal Holdings after Mr. Campanale, Jeffrey B. Lane and Andy Grillo joined the firm. Mr. Lane, Chairman of the Board of Lebenthal Holdings, Mr. Grillo, President and COO of Lebenthal Wealth Advisors, and Mr. Campanale have significant experience in the asset management business, including working together at Morgan Stanley Smith Barney and predecessor firms.
Lebenthal has added high-net-worth advisory teams while continuing to integrate several clearing and custody firms in conjunction with cutting edge technologies. According to Mr. Grillo, their work to date has been focused on successfully completing the Lebenthal platform to help independent advisors maximize the benefits of the firm's and its affiliates proprietary offerings. These include asset management, family office and capital markets, open-source portal to a wide range of managers and styles, and strong clearing and custody relationships.
Mr. Grillo said, "The success of our existing employee teams has served as confirmation we are ready to launch on a broader scale to independents."
Mr. Skurdal began his career in the financial services industry in 1983 with EF Hutton and Company. He remained with the same company, which eventually became Morgan Stanley Smith Barney, for the next 29 years. During this time, he built a successful practice as a financial advisor and while serving in branch and complex management roles, he was able to lead the process of building successful practices for both new and existing advisors. Most recently, Mr. Skurdal has been involved with Advisors Ahead, an organization that trains and mentors university students interested in pursuing careers in wealth management. He will continue in his leadership role with Advisors Ahead and stay involved with other industry initiatives.
"I'm excited to join Lebenthal Wealth Advisors in this new venture to serve clients in my home town of Williston, in North Dakota and in other parts of the upper Midwest," said Mr. Skurdal. "I have done my homework and thoroughly researched many of the firms focused on independent advisors, and found that Lebenthal is offering something very special with its high-net-worth platform, 90-plus year old brand, impressive management team and, more importantly, market exclusivity."
"Williston is a city of hard-working, family-oriented folks and many of these families are conservative in nature and value long term relationships. The Lebenthal family brand will resonate very well with them. I am also looking forward to working with Jeff Lane, Frank Campanale and Andy Grillo, all of whom I have worked with over the last thirty years," he concluded.
Brent Lee and Brion Norby co-founded the independent financial planning and advisory firm TruWealth Financial in 2013 to serve the people of Williston who have accumulated assets during the region's economic expansion. Mr. Lee explained their mission in joining Lebenthal Wealth Advisors. "We are local men, born and raised in the community. The oil boom has created tremendous wealth for many of our residents. Many of our clients and potential clients are making more money than they ever dreamed they would make, and they have to implement decisions that will affect not only their lives but also the lives of their kids and grandkids. Our purpose is to work with families, clarify and simplify their financial lives and provide the best possible advice and management."
About Lebenthal Wealth Advisors
Lebenthal Wealth Advisors offers advisory services and innovative products to companies, institutional clients and high-net-worth private clients. Lebenthal Wealth Advisors is the wealth management division of Lebenthal Holdings, LLC, the venerable New York-based firm that provides a broad range of asset management and capital markets products and services to institutional and retail clients. Further information about Lebenthal Wealth Advisors can be found at http://www.lebenthal.com.