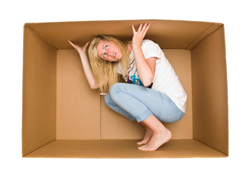 The competition allowed me to meet relevant people in the industry and now I've been taken on full time
London, England (PRWEB UK) 4 November 2014
Following on from the success of 2013's 'These Streets Are Ours' design competition, Fahad Al Tamimi has launched the 'Small is Beautiful' contest to find innovations on a smaller scale.
Pupils and graduates are encouraged to think creatively about how they can redesign the average living space and utilise small areas to meet the needs of an individuals and families in London.
Fahad Al Tamimi, Founder and Managing Director of Fahad Al Tamimi Architecture, said: "It's no secret that space is increasingly at a premium in our city but that shouldn't mean sacrificing creativity or individuality.
"We've seen several redesigns of urban spaces in recent years from old shipping containers to a one room flower shop in Islington becoming one of the smallest luxury homes available.
"'Small is Beautiful' is a challenge for upcoming architects to take existing spacial restrictions and cram in as many useful features and innovations as possible with a focus on exquisite design."
The competition, which runs until the New Year, marks the second time the firm has invited designs from upcoming talent, with last year's winner Michelle Brookes, interning and later joining the staff in a junior role.
Michelle said, "I'd recently graduated university and was looking for my next step in the industry, I'd interned at several small architecture firms but a permanent position never materialized.
"The competition allowed me to meet relevant people in the industry and now I've been taken on full time, it's a great opportunity for me to develop my skills and make a name for myself."
For further information on how to apply, please visit http://fahadaltamimi.net/small-is-beautiful/
About Fahad Al Tamimi Architects
Fahad Al Tamimi Architects is one of the UK's leading firms in areas such as Residential, Commercial, Listed, Conservation, Sustainable, and Community Development.
Established more than a decade ago, the firm has grown exponentially in recent years and has been recognized with an array of high-profile national and international awards.
For further information, please visit http://www.fahadaltamimi.net