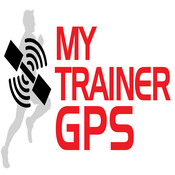 Maryland, United States (PRWEB) November 04, 2014
My Trainer GPS app is a professional healthcare technology company. This company has developed an integrated algorithmic platform that precisely matches an exerciser to the best health, wellness, and fitness professional(s) that fulfills one's needs and goals within a specific desired location. SIMpalm, a leading Mobile Phone Application Development Company helped its client to develop this health conscious app.
The app helps users achieve an active lifestyle, it gives you motivation to be held accountable in order to get fit. Get someone who specializes in health and wellness. Get to know whether one is getting the best professional to fit their needs and goals. If someone is looking for a personal trainer, it can be intimidating; it can be overwhelming. Don't worry about it.
My Trainer GPS app will locate one's fitness professional. Their knowledge and experience are invaluable.
Get ready to gain health! As it is said Health is Wealth.
Features:

SimpleTrainer Registration form
Beginner to Advanced Level Trainers
Locate Trainers in the area
Types of Location includes Gym, Home, Office, Private Studio, Outdoors and Hotel
Selection of Trainers based on Gender, Physical goals, Preferred Trainer Level and location
Contact trainers via Email or phone.
About SIMpalm
SIMpalm was founded in 2009 to bring more mobility in the world. SIMpalm design, develop and deploy mobile applications and responsive web for its clients. SIMpalm provided end to end services for mobile app/web including design, development, testing and deployment. It has highly skilled iOS, iPhone App Developers, Android App Developers, iPad Application Development services, HTML5 developers to build mobile apps for any industry vertical. It also builds cloud based backend for mobile apps on Parse, Amazon AWS, LAMP and Windows Azure. Not only native apps, it builds app and web using cross platform technologies like HTML5, Sencha Touch, Jquery, Titanium, Xamarin, Angular JS, Backbone JS and Appprecessor. We develop solutions for Startups, SMEs, Enterprises and Government organization. Some of its major clients include Flextronics USA, Forte Payment Systems, Bed Bath and Beyond, Blue Cross Blue Shield and Cantada.