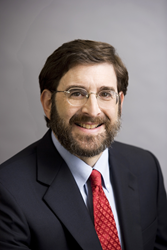 Qualis Health is honored that CIO Review's panel of experts and thought leaders has recognized our achievements in pursuit of delivering better care, improving population health, and decreasing per capita healthcare costs
Seattle, WA (PRWEB) November 04, 2014
CIO Review has chosen Qualis Health for its 20 Most Promising Healthcare Consulting Providers based on evaluation of Qualis Health's expertise in improving care delivery and patient outcomes and advancing the quality, efficiency, and value of healthcare. The annual list of companies is selected by a panel of experts and members of CIO Review's editorial board to recognize and promote technology entrepreneurship.
"Qualis Health has been on our radar for some time for stirring a revolution in the healthcare space, and we are happy to showcase them this year due to their continuing excellence in delivering top-notch technology-driven solutions," said Harvi Sachar, Publisher and Founder, CIO Review. "Qualis Health's solutions continued to break new ground within the past year benefiting its customers across the country, and we're excited to have them featured on our top companies list."
"Qualis Health is honored that CIO Review's panel of experts and thought leaders has recognized our achievements in pursuit of delivering better care, improving population health, and decreasing per capita healthcare costs," said Jonathan Sugarman, MD, MPH, President and CEO, Qualis Health.
See the complete list here: http://magazine.cioreview.com/october-2014/Healthcare/
###
About Qualis Health
Qualis Health is one of the nation's leading population health management organizations, and a leader in improving care delivery and patient outcomes, working with clients throughout the public and private sector to advance the quality, efficiency and value of healthcare for millions of Americans every day. We deliver solutions to ensure that our partners transform the care they provide, with a focus on process improvement, care management and effective use of health information technology. For more information, visit http://www.QualisHealth.org.
About CIO Review
CIO Review constantly endeavors to identify "The Best" in a variety of areas important to tech business. Through nominations and consultations with industry leaders, CIO Review's editors choose the best in different domains. Healthcare Consulting Providers is an annual listing of 20 Most Promising Healthcare Consulting Providers in the U.S. See http://www.CIOReview.com.