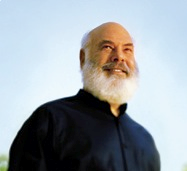 "Walking offers the great advantage of requiring no skill or practice. Everyone knows how to do it, and the only equipment you need is a good pair of shoes" - Dr. Andrew Weil
San Rafael, California (PRWEB) November 05, 2014
A Walkabout is an Australian journey for well-being during which one seeks to clarify his/her life purpose. Inspired by the Aussies, Vionic Group's Fourth Annual Walkabout Challenge aims to improve physical and mental well-being by creating healthy habits over the course of the program. The challenge begins February 1st, 2015, and will continue through the month.
Coinciding with Heart Health month, the program aims to improve physical health by helping manage weight, boosting the immune system, lowering blood pressure, strengthening the heart and much more. It can also improve mood, ease depression and help maintain mental efficiency. For these reasons, the Vionic Walkabout campaign seeks to highlight the benefits of walking and encourages a personal commitment to a healthy lifestyle at the start of the New Year.
The campaign is also an opportunity to engage in an online community of walkers and will include email encouragement and fitness tips—as well as a walking guide—for pledged participants.
Participants will also have the chance to "Walk to Win," competing for weekly prizes and the grand prize: a trip to California wine country and an extensive walking & wellness kit. Through photo contests on Facebook and Instagram, Vionic will give away weekly prizes such as Vionic shoes, Dr. Weil Cookbooks, fitness kits and more.
Anyone can participate in Walkabout. "Walking offers the great advantage of requiring no skill or practice. Everyone knows how to do it, and the only equipment you need is a good pair of shoes," says Dr. Andrew Weil, noted expert in integrative medicine.
To learn more about Vionic's Fourth Annual Walkabout, please visit http://www.vionicshoes.com/2015-vionic-walkabout.
###
About Vionic Footwear
Vionic footwear merges unparalleled biomedical technology with versatile, modern design fit for every occasion. Developed by Phillip Vasyli, renowned Australian podiatrist and founder of Orthaheel Technology, Vionic shoes help restore natural foot function and relieve foot pain due to misalignment, promoting a more active lifestyle. With premium materials, artful construction and streamlined silhouettes, Vionic's men's and women's collections provide standout style with exceptional comfort and functionality.
The Vionic footwear collection is available at select quality retailers across North America, including Nordstrom.com, Dillards, Belk and Zappos, as well as VionicShoes.com.
To learn more about Vionic Shoes, visit the site at: http://www.vionicshoes.com