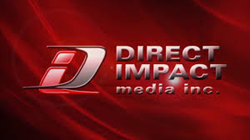 Consultation is essential for all businesses when it comes to multimedia planning and projects.
Vancouver, BC (PRWEB) November 07, 2014
Direct Impact Media, Vancouver has recently announced that Bruce Hitchen will now be providing multimedia creation and consultation especially for business clients. Hitchen has over 25 years of experience in corporate communications and has worked as a corporate photographer, video producer, multi-image producer and speaker support graphic coordinator for many different companies. He has also played a vital role in the success and growth of DI Media by providing his excellent services to clients on behalf of the company.
DI Media Consultation
Consultation is essential for all businesses when it comes to multimedia planning and projects. Making use of a quarter-century of experience, Bruce Hitchen can help clients analyze their audience, objectives and delivery methods to determine the medium that is best for their needs. Apart from mainstream multimedia, DI Media also develops websites, video projects that utilize existing photography and other kinds of video and graphic source material, computer-based presentations and flash animations, to name a few.
In order to create inspiring content that will leave a lasting impact on the audience, businesses need professional guidance and compelling tools of presentations to get their points across. DI Media caters to this need of the business community in Vancouver in order to enhance business growth, not just for the company, but for all its clients as well.
About Direct Impact Media
A video, multimedia and event production company, Direct Impact Media connects the creative and technical worlds to deliver flawlessly integrated events for its clients. The company has ample experience in organizing large-scale events and communications projects using a blend of video, multimedia and live presentation techniques. Direct Impact Media has produced a wide array of events, including live awards shows, business meetings, multi-site video broadcasts and numerous video and multimedia projects.
To know more about the company, log on to http://www.directimpactmedia.ca/. For more information on their work, services and experience, visit the website http://www.directimpactmedia.ca/.