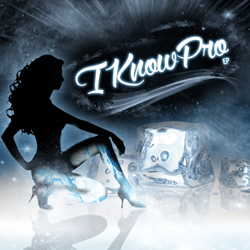 Miami. FL (PRWEB) November 04, 2014
Coast 2 Coast Mixtapes announce the release of the "Fly As I Can Be" Single by Profile (IKNOWPRO). This single track project is currently available for download on the Coast 2 Coast website.
Profile is an emcee from Virginia, born in 1987. As a child of the late 80's early 90's, Profile could not avoid the seduction of the golden era of Hip Hop, experiencing the rise and fall of this beloved genre. Profile's name is derived from one of his mantras for living a life of excellence, an acronym for Progress Requires Overwhelming Focus In Life Everyday. One of the chosen few to possess a talent for deciphering those messages embedded in the nuances of melody and rhyme, Profile is nothing short of prolific smashing the limitations of traditional lyricism. Personally taking on the responsibility for the rebirth of true Hip Hop Profile is the full package artist.
Profile releases his single "Fly As I Can Be" as the newest radio-ready hit. With a flow that compliments the production and a heavy-hitting bass this single is perfect for bumping in the car. This also gives us a sample of what more is to come from Virginia's lyricist, Profile. He has mastered coming up with a catchy hook, and making the verses flow together to form a story. In this song he focuses on bad b*&%@#$, blowing money, and staying as "Fly As I Can Be". To keep up with Profile and his latest releases follow him on Twitter at @iknowpro.
About Coast 2 Coast Mixtapes
Coast 2 Coast Mixtapes are the most widely distributed mixtapes in the world, with over 100 million downloads/plays generated by over 200 volumes officially hosted by major artists. Coast 2 Coast has a solid reach in the new music industry with a digital magazine, DJ coalition, industry tips blog, yearly convention, and more. Coast 2 Coast Mixtapes represents a unique opportunity for artists of all urban genres, from major to indie. For more information, visit http://www.coast2coastmixtapes.com.