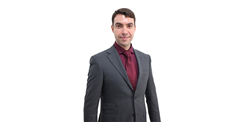 "The knowledge you will garner from taking this series will make a real difference in your life as therapist and in the life of your patients." Dr. Joe Rosario
Astoria, New York (PRWEB) November 06, 2014
Posture is more than just the way an individual holds his or her body. Postural balance affects the workings of the musculoskeletal system, the organs and even the way a person feels mentally and emotionally.
Being able to evaluate and correct a patient's postural balance and gait means having the potential to treat an enormous number of illnesses, pains and feelings.
Starting in January 2015 Hands-On Seminars will be offering the "Postural Balance Series" with Dr. Jose Rosario.
Prof. J. Rosario, PT., Ph.D., MCPT has been awarded multiple degrees including doctorates in Naturopathy and Psychobiology and Masters Degrees in Acupuncture and Physical Therapy.
Professor Rosario is also the author of numerous books and scientific articles on postural assessment and balance and the various physical and emotional problems created by poor gait and posture.
This Postural Balance Series is a fusion of proven techniques that treat the static posture as well as the enormous number of diseases that can originate from poor posture. There are three different sets of highly efficient therapeutic tools in this comprehensive course line-up:
1 – The biomechanical and neurological study of posture as the root of Postural Balance.
2 – The study of dynamics and movement as the root of Dynamical Balance.
3 – The study of the effects of emotions on body, posture and movement as the root of Emotional Balance.
During this three-part course and workshop students will learn such things as:
How to properly evaluate posture and gait
How to create postural exercises for your patients to effectively treat their ailments
How posture relates to emotions
How posture affects the entire body and body systems
Where: Astoria, NY
When: Begins January, 2015
Time: 8:00am-5:30pm
January 23-26, 2015 Module 1: Postural Balance
March 20-22, 2015 Module 2: Dynamical Balance
May 15-17, 2015 Module 3: Emotional Balance
Hands-On Seminars, Inc. (HOS) is the leading international continuing education organization in the world, awarded the Lecture & Seminars Award as the best Lecture and Seminar Company from the Lectures and Seminars Bureau over the past two years. Their purpose is to provide the best quality Manual Therapy seminars at an affordable cost. For further information, please contact: Alexandra Rosner at 888-767-5003 or info@handsonseminars.com
###