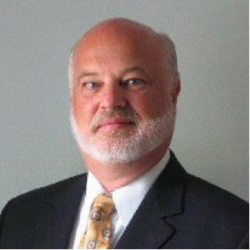 With more than 30 years in equipment finance, Tim brings a wealth of experience to our team. - Brian D. Deponte, SVP, innovation markets, Key Equipment Finance
Superior, CO. (PRWEB) November 04, 2014
Key Equipment Finance, one of the nation's largest bank-held equipment finance companies and an affiliate of KeyCorp (NYSE: KEY), has named Tim Borger vice president, water finance, innovation markets. In this role, Borger will expand relationships in the water equipment and infrastructure market.
"With more than 30 years in equipment finance, Tim brings a wealth of experience to our team," said Brian D. Deponte, senior vice president, innovation markets, for Key Equipment Finance. "I look forward to working with him to provide innovative financing solutions for these important markets."
Borger most recently was a public finance representative with Government Capital Corp. He also worked as a sales representative for Siemens Financial Services in the water/wastewater financing division and for Citicorp North America as vice president in the vendor finance group.
Borger has bachelor's degree in business from Bowling Green State University in Ohio.
Key Equipment Finance offers equipment financing and business leasing solutions to a range of business types and industries. Learn more at http://www.keyequipmentfinance.com.
About Key Equipment Finance
Key Equipment Finance has been in the equipment finance business for 41 years and is one of the largest bank-based equipment finance providers in the U.S. The company provides tailored equipment lease and finance solutions for commercial clients and government entities. Through its manufacturer and vendor alliances unit, equipment finance programs are developed for manufacturers, distributors and resellers.
Key Equipment Finance's specialty finance group includes a lease capital markets team to support corporations looking to optimize risk and revenue, and a lender finance team, which provides structured facilities to various sectors of the specialty finance market. Headquartered outside Denver, Colorado, Key Equipment Finance manages $9.1 billion in assets and originates $4.3 billion of equipment financing annually. For more information, visit http://www.keyequipmentfinance.com.
About KeyCorp
KeyCorp (NYSE: KEY) was organized more than 160 years ago and is headquartered in Cleveland, Ohio. One of the nation's largest bank-based financial services companies, Key has assets of approximately $90 billion. Key provides deposit, lending, cash management and investment services to individuals, small and medium-sized businesses under the name of KeyBank N.A. Key also provides a broad range of sophisticated corporate and investment banking products, such as merger and acquisition advice, public and private debt and equity, syndications and derivatives to middle market companies in selected industries throughout the United States under the KeyBanc Capital Markets trade name. For more information, visit https://www.key.com/. KeyBank is Member FDIC.