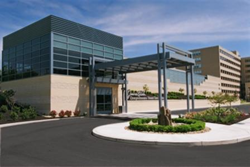 YOUNGSTOWN, Ohio (PRWEB) November 04, 2014
Dr. Jacquelyn E. Bailey, director of Community Outreach and Patient Navigation at the Cleveland Clinic Taussig Cancer Institute, will discuss spirituality for cancer patients and cancer survivors during the next meeting of Joanie's Sisters in Support Sorority.
The meeting, slated for Wednesday, Nov. 19 from 6 to 7:30 p.m., takes place at the Joanie Abdu Comprehensive Breast Care Center, 1044 Belmont Ave., Youngstown. It is open to all women affected by breast or ovarian cancer – newly diagnosed as well as long-term survivors – and a guest.
Free parking is available in the lot immediately adjacent to the center on Park Avenue as well as in the parking deck.
For information, call 330-480-2763 or email Kathie Marini at kjmarini(at)mercy(dot)com.
About Humility of Mary Health Partners
Humility of Mary Health Partners is an integrated health system in the Mahoning Valley, which encompasses the Youngstown/Warren metropolitan area – Mahoning, Trumbull and Columbiana counties in Ohio. It is a key market of Mercy Health (formerly Catholic Health Partners) in Cincinnati, the largest health system in Ohio and one of the largest Catholic health systems in the United States. HMHP provides a full spectrum of health care services – acute inpatient and trauma, outpatient and ambulatory, rehabilitation, behavioral, emergency and urgent care, primary care physicians in patient-centered medical homes, specialist physician care, home health, home medical equipment, long-term care and hospice care, as well as the HMHP Foundation. Major sites are St. Elizabeth Health Center, St. Joseph Health Center, St. Elizabeth Boardman Health Center, HMHP Physician Associates, HMHP Care Network, The Joanie Abdu Comprehensive Breast Care Center, HMHP Cancer Care Centers in Warren and Boardman, Howland Surgery Center, St. Elizabeth Austintown Emergency Care, St. Joseph Andover Emergency Care, HM Home Health Services, HM Durable Medical Equipment, HM Home Pharmacy Services, The Assumption Village, Humility House and Hospice of the Valley. Learn more at http://www.HMpartners.org.