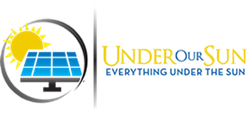 Under Our Sun continues to dominate the competition by offering hot, high quality residential solar leads.
(PRWEB) November 03, 2014
Did you know that having poor residential solar leads hurts the bottom line?. Under Our Sun does, and that is why they offer the highest quality leads in the solar industry providing nothing but the highest service every company expects. Under Our Sun is now offering exclusive contracts for these leads. For more information regarding exclusive contracts for residential solar leads, visit http://www.underoursun.com/
The high cost of electricity is forcing consumers tighten their belts and look to alternative energy as a way out. These consumers are turning to the internet, looking for any information on solar energy, and are willing to submit their contact information to talk to some body. These market inquiries and contact submission have grown exponentially over the past few years. That's where Under Our Sun comes in. With full knowledge of grants and incentives offered in California, these marketing inquiries are gathered, processed and filtered to provide information known as residential solar leads. These residential solar leads are then sold, and are available in real time with the option for an in-home appointment or a phone appointment with the homeowners. Delivery of residential solar leads can be sent by e-mail or posted directly to a CRM through integration. Every client needing solar leads will receive a unique user name and password, and access to their very own back office.
With high Conversion Rate Optimization (CRO), Under Our Sun continues to dominate the competition by offering hot, high quality leads. Every day new solar lead generation companies are flooding the market, providing poor leads from uninformed consumers, but Under Our Sun is a cut above the rest! Under Our Sun knowledgeable marketing staff applies extra time to the filtering it takes to identify a quality prospect, and to the processes of the final sale. With solar being a one-time sale and a commodity, Under Our Sun prides in it's repeat business, by providing the hottest Residential Solar leads from consumers ready to purchase.
Under Our Sun's business model is to learn every aspect about potential customers including geographic location, a visual from internet maps, and the best method of contact. As a digital marketing, media, and advertising firm Under Our Sun engages in e-mail campaigns, online ads, television and commercials. Under Our Sun offers the best whether you are a new to the Solar Energy Industry or are an experienced company looking for better quality leads. For more information visit  http://www.underoursun.com/, or call 415-390-5962 today!