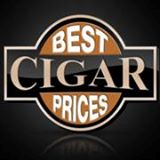 Drums, PA (PRWEB) November 04, 2014
November is Alec Bradley Month at Best Cigar Prices and the anticipated Alec Bradley Trivia Treasure Hunt event started this week. Watch as Alec Bradley brand founder Alan Rubin explains why he spent some time sneaking around BCP headquarters after hours earlier this month - Video To Contest Link
Starting today Best Cigar Prices will be publishing videos on the BCP site which will lead players to the Alec Bradly trivia question. All one has to do is watch the video, listen for the question, and submit your answer to the facebook comment area (the hyperlink will be provided on the site). Answers will be accepted for a period of 24 hrs following each video posting, 3 times a week.
It should also be noted that there is a grand prize which is open for entry all month long.
The Grand Prize is as follows, valued at $688 MSRP:
1) Quality Importers 150-Count Palermo 3-Drawer Humidor
1) Box 20 Prensado by Alec Bradley Corona Gorda
1 ) Box 20 Family Blend Lineage Torpedo
1 ) Box 20 Alec Bradley Coyol Robusto &
10) Alec Bradley Black Market Robusto cigars
Our Grand Prize winner will be announced via Facebook on Monday, December 1st.
Grand Prize entries will be accepted from 4:15 pm EST on 10/31/14 to 9:00 am EST on Monday, 12/1/14. In the meantime, head over to our Facebook page to join in on the fun!
About Best Cigar Prices:
Best Cigar Prices is the premier online retailer of premium cigars and cigar accessories, offering a wide selection of handmade cigars, machine-made cigars, cigar humidors, lighters, cutters, and more at discount prices. Best Cigar Prices also offers weekly email deals and free bi-monthly catalogs showcasing their latest products, cigar samplers, and specials, as well as customer support 7 days a week.