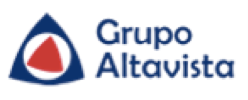 Mexico City, Mexico (PRWEB) November 05, 2014
Grupo Altavista's President, Ricardo Orrantia, announced the funding of an Education Initiative geared towards improving the university enrollment rate of low-income students in Mexico.
As Ricardo Orrantia, President of the Foundation, mentioned in his remarks:
"Education is today the single most important investment that a person can make in their future, it is disheartening to hear from young students with a lot of potential that because of economic hardship they are forced to leave school and seek employment fully knowing that without a degree the possibilities of advancement or earning good wages are incredibly limited or impossible".
"This is why, if we want to invest in the future of Mexico, we have to invest in Education".
"The Foundation's program plans to support high-impact initiatives that improve the equity and quality of education in Mexico with the goal of providing tools for young students to pursue university or post-preparatory studies and ultimately be successful in a global world".
"Together with our employees, clients, vendors and the Foundations that we support, we will work to give more students a solid educational foundation and the requisite skills to compete successfully in the global economy".
The Orrantia Family Foundation makes donations along three critical sectors: Health, Poverty Reduction and Education. The Foundation encourages its employees and friends to donate both time and money to these types of initiatives. The Foundation is currently seeking requests for grants and donations for the 2015 fiscal year. For information please contact Adriana Macin at amacin(at)grupoaltavista(dot)com(dot)mx.