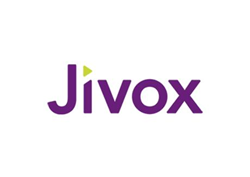 London, UK (PRWEB UK) 4 November 2014
Jivox, provider of the leading ad platform for data-driven dynamic advertising, today announced the opening of its London, UK office. Additionally, Murly Tiwari will join Jivox as managing director, responsible for leading U.K. sales efforts and partnerships.
"We are seeing increasing international demand for our ad platform, so this was a natural move for us," said Diaz Nesamoney, CEO and founder of Jivox. "Our new office puts us in the heart of a growing digital scene, and with Murly at the helm we are confident that we will witness rapid expansion in this market."
Tiwari has an extensive background in digital advertising and media, having founded online media sales agencies Diversely Digital and Indoor Media. He was previously the EMEA managing director at Komli Media, specializing in digital advertising.
"I have personally used Jivox technology to run campaigns in the UK and have been impressed with the unique value it brings to agencies and publishers," said Tiwari. "More and more clients are looking at dynamic advertising to make their brand stand out. The Jivox platform is changing the way advertisers build and deliver ads, enabling advertisers to take real-time data and customize the creative for each individual. I am excited to join the executive team at Jivox and continue to build on the strong momentum in the U.K."
Tiwari brings more than 15 years of digital expertise from both the digital advertising and media industry as well as the technology industry. His positions at Diversely Digital and Indoor Media allowed him to work directly with advertisers around the globe to bring them targeted online advertising solutions. During his time at Komli, Tiwari was responsible for opening offices in Europe and the Middle East.
The opening of Jivox U.K. is a response to the growing demand for simple-to-use digital platforms that run dynamic, interactive advertisements on all screens. The appointment of Tiwari as the managing director of the UK office will continue to further Jivox's presence in the digital advertising space.
About Jivox
Jivox enables the world's top advertisers and agencies to deliver personalized advertising across all screens. Our flagship product, Jivox IQ, is the leading data-driven dynamic ad platform. Its unique architecture enables customers to develop and serve data-driven dynamic ads in a wide variety of formats, including mobile, interactive, expanding, video, native and much more. Several hundred media companies and agencies today use Jivox for their most demanding creative campaigns, including College Humor, Everyday Health, Federated Media, FUOR Digital, Havas, Hearst, Interactive One, Martini Media, Razorfish, Sun Times Media, Universal McCann, Videology and Wieden+Kennedy. Stop by our Ad Gallery at http://www.jivox.com to see our ads at work.