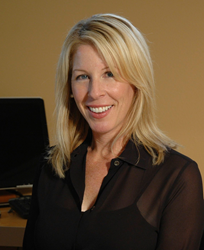 Irvine, California (PRWEB) November 04, 2014
FRISTERS (fristers.org), a nonprofit organization dedicated to supporting teenage mothers and their children, just announced that Ali Woodard, president and founder of FRISTERS, is being honored as a recipient of the Ethical Edge Leaders of Integrity Award. Woodard, as an award recipient, is considered a leader who has modeled a sustained commitment to build trust-driven relationships that elevate and inspire those she serves.
Ali Woodard has a deep and abiding interest in improving the life conditions of teen mothers and the outcomes for their children. She, herself, was pregnant in her teens and experienced first-hand the lack of support, services, and resources for young mothers. Ali has been an active volunteer in the field since 2002, when she created an outreach program called One Thirty Nine at mega church, Mariners, in Irvine. She forged partnerships with community shelters providing housing for pregnant teens and women, and mobilized volunteers to assist those agencies by hosting baby showers, craft nights, and Bible studies for the women. In 2003, Ali founded Club Mom, a support program for teen mothers at Mariners Church, which was launched in 2008 as FRISTERS. She also has served on the boards of organizations engaged in this issue from 2002-2014. Ali has a Bachelor's Degree in Business Finance from CSULB, and over ten years of corporate experience, working for Orange County real estate company, Koll, and San Francisco investment banking firm, Montgomery Securities. In addition to her great passion for teen mothers and their children, Ali's strong business background has contributed to the growth, replication, and successful management, both operationally and financially, of the FRISTERS organization.
The Leaders of Integrity Awards recognize individuals for their commitment to integrity and trust-driven relationships in both their professional and personal lives. This year there is one national honoree and three from Orange County, California, and each selected honoree represents a distinct arena of American Life: Business, Education, Technology, and Social Concerns.
For more information about FRISTERS, call 949-387-7889, email info(at)fristers(dot)org, or visit fristers.org.
ABOUT FRISTERS
FRISTERS is a nonprofit organization, founded and operated on Christian principles, and is dedicated to supporting teenage mothers and their children. Every year over 400,000 teens give birth in the United States. Many lose the support of family and friends. Most have no high school diploma, no job, no driver's license or car, and statistics show that nearly 70% live at the poverty level.
FRISTERS is dedicated to breaking the cycle of poverty and abuse among teen moms. Since its inception, the organization has helped hundreds of young women graduate high school, enroll in college and vocational training schools, get drivers' licenses, find employment, get off of welfare and become loving, caring, responsible parents and role models to their children.
FRISTERS has six locations in Orange County that offer LifeCoach, a weekly program for teen moms, pregnant or parenting, within the ages of 13-24, and Kidsters Childcare and School Readiness Program for their children, ages 0-7. These programs and services are provided to the community free of charge, regardless of religion, race, or ethnicity and there is no religious requirement for the programs. For more information, please visit fristers.org.
# # #
All trademarks in this release are the property of their respective owners.