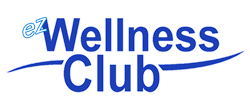 Modern science has allowed for the creation of some really unique and powerful weight loss aids in the last five years
Orem, UT (PRWEB) November 05, 2014
Escape The Matrix LLC announces a new, unique "Weekly Product Giveaway" to raise awareness of some of the new weight loss and appetite suppressing products available on the market today. With some researchers claiming that 60% of American's are overweight, Escape The Matrix LLC is researching those uniquely formulated products that are designed to help naturally reduce excess "brown" fat.
"Supplements aren't what they used to be," Says Dave Sherwin, owner of Escape The Matrix LLC. "Modern science, along with international shipping and greater access to nutraceuticals from around the globe, has allowed for the creation of some really unique and powerful weight loss aids in the last five years." He says.
Extracts from fruits, berries, teas, and even green coffee beans have been formulated to help people lose weight without diet or exercise. And although diet and exercise should be important to everybody who is health conscious or trying to lose weight, supplements can be an additional aid to those dealing with weight issues.
"So this week we announce our new Weekly Product Giveaway." Says Sherwin. "It's designed to get people to try some of these new and unique formulations, so they can see for themselves how effective they are."
Products will be changed out weekly, with winners announced each Friday. Those participating aren't obligated to buy anything, or even to pay shipping. It's designed to be a "no hassle, no risk" promotion that helps spread the word about modern weight loss products.
Details of the promotion can be found at http://ezwellnessclub.com/weekly-giveaway
Winners will be announced each Friday through e-mail and on the company wellness Facebook page at http://facebook.com/ezwellnessclub
"I have found that the right combination of exercise, diet, and supplementation can work wonders in a persons life." Says Sherwin, "And I hope this new giveaway raises awareness of the natural supplement industry and some of these amazing modern products." He says.