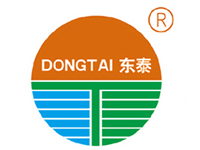 Flap disc manufacturer—Dongtai Abrasives Co., Ltd.
Zhengzhou, China (PRWEB) November 04, 2014
Flap disc manufacturer—Dongtai Abrasives Co., Ltd. will attend the Hand Tools & Fastener Expo 2014 to be held during 7–9 Nov 2014 at Chennai Trade Centre, Chennai, India. The exhibiting booth is No B19. The expo is in its 13th Edition this year.
According to Dongtai, the Expo is the largest and the only niche event for Hand Tools, Power Tools, Fasteners, Oils & Lubes in India. It is now recognized as India's only sourcing point for quality Hand tools, Power Tools & fasteners. With a new "Tools For Industry" theme, the event will focus on the need for quality, special and high-end hand tools, power tools, fasteners and industrial tools, etc.
Located in Linyi, Shandong Province, Dongtai Abrasives Co., Ltd. was founded in 2003 with 60,000㎡ working space and 260 staff. The company specializes in flap discs with sizes 4'' 4.5'' 6'' 7'' made of refined aluminum oxide or zirconia as well as emery cloth distribution. Long-term cooperating with excellent material suppliers like VSM, Sanling, Kingcattle, its products enjoy good reputation both in China and abroad. Dongtai has imported another 6 sets automatic machines, and there will be 20 sets in total to be put into production, which can not only improve the quantity but also make sure the quality up to standard.
Dongtai Abrasives has been active in relevant exhibitions. The company sincerely welcomes visitors from all over the world to have a glimpse of the grand exhibition in India, at the same time, Dongtai is willing to establish business relationships with partners from all over the world. As a Gold Member of iAbrasive, Dongtai has achieved fruitful success in the past few years. Developing abrasives foreign trade through multiple channels helps Dongtai gain more business opportunities and exposure.
Author: Liwei Chu
Copyright: iAbrasive.com--Abrasives & Diamond Tools Market