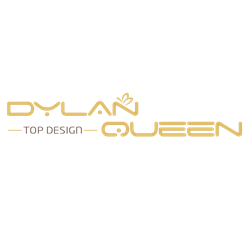 (PRWEB) November 04, 2014
Dylan Queen, a renowned wedding dress manufacturer and retailer, has recently unveiled its new designs of long bridesmaid dresses for 2014. Additionally, all the brand new items s are available at discounted prices (from 25 to 55 percent off).
As a matter of fact, Dylan Queen is selling more than 300 different kinds of quality special occasion gowns in its online store. All its fabulous dresses are made with comfortable to wear materials. On its website, worldwide ladies can get their dream outfits at the lowest possible rates.
The company's products come in a lot of popular styles, including A-line gowns, sweetheart gowns, modest gowns, empire gowns and more. Each of them is carefully made by top experts of the company.
Dylan Queen always has something for those who compromise on style and quality. Its purpose is to offer the best special occasion outfits for ladies who are eager to be beautiful on their big days. "We are happy to announce our new collection of long bridesmaid dresses. We want to show our appreciation to old and new clients, so we decided to offer the big discounts on the new items. Any clients can enjoy the special offer on our website," the company's sales representative says.
About Dylan Queen
Dylan Queen is a reliable dress company. At its one-stop website, it offers a wide variety of chic dresses, including prom dresses, evening dresses, bridesmaid dresses, formal dresses etc. Its aim is to provide worldwide customers with fashionable gowns at acceptable prices. It frequently updates its website with new assortments.
For more details of the company and its products, please visit http://www.facebook.com/iDylanQueen or http://www.dylanqueen.com/long-bridesmaid-dresses/.