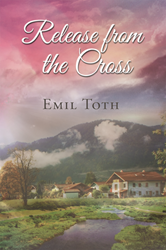 In Release from the Cross, Paul encounters people who have emulated and hated him and test his ability to love unconditionally and remain peaceful.
(PRWEB) November 04, 2014
After his life-changing episode on the cross that triggered the spiritual transformation of thousands all over the world, Paul Sentes wants nothing more than to live a peaceful and quiet life. His plans, however, are disrupted when he gets abducted by a satanic cult with the intent to kill him.
After escaping from his abductors, Paul encounters individuals whose faith and spiritual beliefs differ from his, as well as those whose lives he had changed as a result of his experience on the cross. In his travels across America, Paul is involved in rescuing a young woman from a voodoo cult, a physical confrontation with a Native American, and a psychic battle with a shaman.
Release from the Cross unveils a different set of challenges for Paul, setting him on a voyage that will test his dedication to his faith in excruciating ways. The theme of Release from the Cross remains strongly spiritual and guided by love, while conveying intense personal crises involving frustration, judgment, anger, and faith to overcome evil.
Release from the Cross is now available for purchase at lulu.com.
About Emil Toth
Emil Toth is the author of inspirational, spiritual, and dramatic novels, as well as poetry. For the past four decades, he has been actively participating in and creating spiritual support groups, meditation, and esoteric classes. He has given talks and attended various yoga, healing, esoteric, and writing workshops. He has worked with Healing Touch, Pilgrimage Healing, and Reiki healing modalities. In 2000, he cofounded Sacred Waters and served as its spiritual director, facilitator, and caretaker for a number of years.