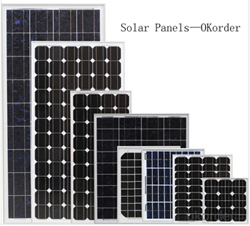 http://finance.yahoo.com/news/global-materials-equipment-supplier-okorder-071712974.html
Beijing,China (PRWEB) November 06, 2014
OKorder.com, the online portal for Fortune 500 Company CNBM, has donated 5% of all its August 19 Indian sales to Social business startup, Pollinate according to OKorder chief operating officer LuoZhengli.
August 19 has been designated as World Humanitarian Day by the United Nations to mark the loss of lives in Iraq in 2003 with this year's event celebrating humanitarian workers who went above and beyond the call of duty to supply aide to those in need.
As the site's parent company CNBM is a signatory on the UN Global Compact Luo says OKorder has long been interested in World Humanitarian Day and the clean energy like solar panel and the humanitarian aid values it purports.
Luo has been especially impressed with the efforts of the Indian Social Business Organization, Pollinate Energy which provides affordable cooking and lighting equipment to people who live in urban slums through local entrepreneurs.
"Bringing cleaner burning stoves and solar lights to the urban slums of India in a way that actually helps Indian businesses get started is inspirational," says Luo.
"They are real heroes and the world could do with more solar panel organizations like them."
To help them with their work OKorder plans to donate 5% of proceeds from India sales on August 19 to cause. "We want to do what we can to help."
Pollinate and OKorder share a common interest in solar energy such as solar panel says Luo , with the site focusing heavily on refinement of stable monocrystalline solar panels.
Luo says CNBM is dedicated to dramatically reducing the vast volume of coal, natural gas and petrochemicals used to provide water and light to the world's cities, with its focus on the research and development into existing solar technology being the best way to achieve that.
"Expensive cutting edge technology won't bring hot water into developing country's homes," says Luo. "Nor will it bring lights to places that remain dark."
"The solar panels, solar water heaters,solar cells and inverters have been developed so they are affordable and reliable."
"The world cannot survive on fossil fuels forever, and I'm sure both Pollinate and Okorder will continue to work towards a cleaner world."
Formed in 2007 OKorder is the online portal for CNBM. Visit it today at Okorder.com