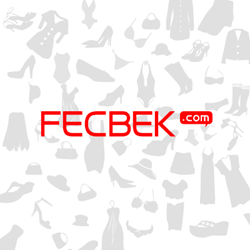 (PRWEB) November 05, 2014
Today, Fecbek, a prestigious clothing manufacturer and retailer, has delightedly announced new arrivals in its cheap and trendy outerwear collection for worldwide customers.
Outerwear is more and more popular in the cold winter. A nice outerwear is extremely comfortable. Customers can see the characters in a movie or TV series wearing outerwear, which make them super fashionable and attractive. So if a person really wants to get the feeling of being as popular as a movie star, he or she can find the right place to get it at Fecbek.com.
The outerwear from this company varies for different tastes; one can always find his favorite type. The cloth, the fabric and the lining are chosen carefully by the employees in the company in order to provide its clients with the best products, and some are specially produced for a particular outerwear.
The styles of the outerwear are designed by the most skillful designers who have been specializing in the fashion field for at least five years. First, it has all the qualities of outerwear, and then customers will get the sense of fashion. Besides, outerwear can also show one's social status; it will make the wearer look smart and well-educated because it is formal to wear. To find out more, please visit: http://www.fecbek.com/womens-outerwear/.
About Fecbek.com
Fecbek.com is a leading online retail and wholesale store specializing in selling clothing, shoes, bags, wedding and occasion dresses, Cosplay, costumes and beauty products. With a wide selection of products at a low price, the company has been universally recognized for honesty, high efficiency and thoughtful services; it has built a long-term relationship with many customers.
For more information, please visit http://www.fecbek.com/.