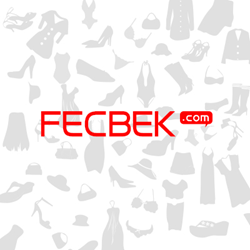 (PRWEB) November 06, 2014
Today, Fecbek, a leading clothing manufacturer and retailer, has released its new series of cool and charming jackets. After several months' preparation, it is the time to offer its worldwide customers super quality products.
With the weather becoming more and more cold, it is necessary for everyone to find warm clothes. In that case, jacket is probably the best choice. People don't have to carry a heavy coat or jacket keep warm with the light down jacket. The feather inside the jacket is chosen from the best quality ones, it has the features of light, warm, comfortable and smooth. The customers from every part in this world always feel pleased with the quality that this company offers.
The design of the jacket combines the most fashionable elements of recent years. One who wears a jacket bought from Fecbek.com will definitely lead a new fashion! What one should pay attention is that the jackets are in all kinds of styles. Its worldwide customers can surely find the one they like. To find out more, please visit: http://www.fecbek.com/mens-jackets-outerwear/.
About Fecbek.com
Fecbek.com is a leading online retail and wholesale store specializing in selling clothing, shoes, bags, wedding and occasion dresses, Cosplay, costumes and beauty products. With a wide selection of products at a low price, the company has been universally recognized for honesty, high efficiency and thoughtful services; it has built a long-term relationship with many customers.
For more information, please visit http://www.fecbek.com/.