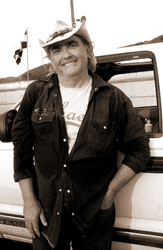 This wonderful songwriter makes the top of our list in emerging new Americana Artists... Susie Lon, US Music News
Austin, TX (PRWEB) November 05, 2014
Eric Sommer, Pop Americana Artist, heads out of The Lone Star State after a handful of dates and packed houses, a series of showcases and worn couches.
This remarkable player and writer, singer and showman moves on to the mid-south and then the Eastern Seaboard, eventually circling back to Houston on December 3.
Still recovering from the near fatal accident on January 29th of 2014, it seems as if Mr. Sommer is back and doing what he is so amazingly good at - singing, playing and trying to make a difference.
The Red Light Cafe in Atlanta, The Sentient Bean in Savannah and Tommy's in Charlotte, NC are ideal venues to catch this show; they are standouts because of their atmosphere, stage settings and proximity to the performer.
November 4 - The Rhino, Shreveport, LA
November 7 - Opening Bell, Dallas, Texas
November 20 - Willow Tree, Johnson City, TN
November 21 - Sentient Bean, Savannah, GA
November 23 - Empty Glass, Charlestown, WVa
November 26 - IOTA, Arlington, Va
November 28 - Tommy's, Charlotte, NC
December 3 - JP's Hops House, Houston
December 6 - The Mill, Charleston, SC
December 12 - The Midtown, Little Rock, AR
With open tunings, slide guitar, lap-slap tone guitar and a remarkably aggressive fingering style approach, watching Eric Sommer will make you jump out of your seat and holler for joy!
There are very few players who have maintained this authentic American style of guitar and Eric Sommer is one of the very best.
For Music Samples please visit iTunes or Eric Sommer online for additional schedules or contact him at eric(at)ericsommer(dot)com or call 202-255-1995. Additionally, you can find Eric Sommer on Facebook, too. RAINY DAY KARMA is also available on other popular sites.
Eric Sommer is represented by Clyde is Thinking, and PR programs are managed thru Pea Patch Island Entertainment; For more information, promo/appearance requests or to set up an interview, please contact Gary Curry at 609-202-5021.