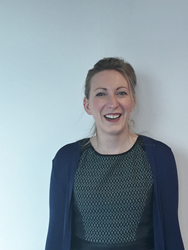 (PRWEB UK) 4 November 2014
Hammond Trotter Solicitors, the driving offence specialists, have released some incredible statistics for 2014 so far. They have won 80% of their non-alcohol related trials (which covers speeding, driving without due care, and failure to report an accident offences) and 80% of their exceptional hardship cases.
These statistics are verifiable, honest and absolutely correct. Solicitors firms often promise a 99% success rate, but the reality is often very different. In a notoriously difficult field these are genuine figures to boast about, three out of four cases won in a field of law that is particularly complex and unforgiving.
The Hammond Trotter empire is also expanding, due in part to its successes and reputation, but also thanks to the calibre of solicitors the firm is attracting. A recent addition to the team is Emma Procter, with over 3 years practice experience Emma previously worked in the public sector for the Local Authority. Her passion for law is tied in with driving offences and she's a fantastic addition to their expanding team.
Upon commencement of her work with the firm Emma said "I'm delighted to have become part of the specialist team at Hammond Trotter. Working with the best in the business is inspiring and exciting and I look forward to many successful years winning cases and providing advice."
With offices in Manchester and London, Hammond Trotter Solicitors are the true experts in driving offences, operating in this field of law only. For more information or images please contact amy-jay(dot)handley(at)pixel8ltd(dot)com or call 0161 228 6489.