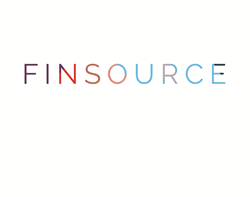 New York, NY (PRWEB) November 19, 2014
-Plans starting as low as $99/month
-Finsource helps small firms and agencies to build institutional brands without institutional budgets
The financial public relations industry is about to get a serious makeover. Finsource, new tech startup based in New York and Los Angeles, today launched the first fully-automated PR platform for financial firms and financial-focused PR and marketing agencies. For a monthly fee of just $99, Finsource users can get the power of a specialist PR agency in their web browsers and can launch PR and marketing campaigns within minutes.
Finsource automates everything clients expect from a great PR firm - a comprehensive, personalized onboarding process; access to premier media influencers; tailored editorial, event and award opportunities; collateral templates; press release distribution; and consulting – all for a fraction of the cost of traditional PR support. Finsource not only provides users with tailored PR data, but also enables them to deliver content and contact influencers directly from the platform.
Founded by a team of technologists and PR professionals, Finsource revolutionizes the way PR is delivered. According to Finsource Co-Founder and CEO Dan Simon, "We believe the PR industry today is where the travel agency model was 20 years ago. Consumers went to their travel agents for every trip, no matter how small or routine. Today, consumers use travel agents exclusively for very specific, highly technical purposes and rely on themselves for the rest. Within three years, the administrative tasks of PR like client onboarding, media list creation, event and award research and media requests will not be bundled in retainers together with high level consulting, creative work or delivery. Finsource is poised to disrupt the PR industry the way internet booking engines disrupted travel in the late 90s."
At launch, Finsource will focus on the financial industry and cater to small financial firms, advisors and PR agencies with financial clients. However, the Finsource team aims to expand the platform to other verticals once established in the financial space.
Finsource features include:

Automatic, personalized onboarding that has users up and running in moments
A tailored database of editorial opportunities, events, awards and special offers tailored to the user's business goals and expertise
Automated website analysis that provides insights into website performance against key search terms
Trending topics tool with Influence Finder™ that identifies key topics on the minds of important influencers in real time
An automatically tailored database of relevant influencers to contact
A database of configurable PR and marketing templates that deliver an advantage in launching PR campaigns
Access to live consultant support should users need guidance at any time
Sang Lee, Co-Founder and Managing Partner of Aite Group, a leading research firm in technology and finance, explained, "Finsource harvests valuable PR information and insight and consolidates it in all into a single platform in a digestible format. It's rather like a Bloomberg Terminal for PR. I can see how this would be an invaluable tool for small financial firms who are attempting to raise their profiles on a budget."
Andrew McNair, President and founder of Swan Capital, a leading independent advisor, commented, "Finsource is a must-have for any advisor looking to grow their practice and their reputation."
*****************************************************
About http://www.finsource.com
For information on the site please contact Ashley Poon
Ashley Poon
+ 1 646 395 6337
Info(at)finsource(dot)com
twitter.com/thefinsource