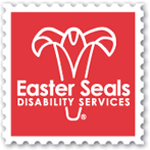 Chicago, IL (PRWEB) November 05, 2014
On Friday, November 7, Easter Seals will provide Chicagoans with a unique opportunity to experience the Chicago debut of the Oscar-worthy documentary film Glen Campbell…I'll Be Me, directed and produced by Golden-Globe®-winner James Keach. A story that pays homage to the power of music and family, the acclaimed film takes a look at the effects that Alzheimer's disease has on country music legend Glen Campbell during his farewell tour. Listen to the songs that made him an icon, hear from the modern day musicians and personalities inspired by him and witness the endless support his wife and children provide during his battle.
The screening will begin at 6:00 p.m. at Park West (322 W. Armitage Ave., Chicago). Immediately following the film, guests are invited to participate in a Q&A discussion led by film critic Richard Roeper of the Chicago Sun-Times, featuring director James Keach, Glen's wife, Kim Campbell, and his daughter, Ashley Campbell. The evening will conclude with an intimate live performance by Ashley and Shannon Campbell, up-and-coming country musicians.
"We are honored to partner with Glen Campbell…I'll Be Me and James Keach to introduce this powerful film to the Chicago community," says James E. Williams, Jr., president and chief executive officer of Chicago-based Easter Seals, Inc., a national non-profit committed to creating opportunities for people with disabilities and other special needs, so that they can live, learn, work and play in their communities. "The face of caregiving is changing at a rapid rate. Between an increase in average life span and a new generation of military caregivers, more people are finding themselves in the caregiving role. Easter Seals is committed to providing support to the millions of caregivers, like Kim, who dedicate their lives to helping loved ones."
The event is made possible through support from Easter Seals National Corporate Partner, MassMutual. The company is sponsoring the Easter Seals Many Faces of Caregiving Study of which findings are slated to be released in late January, 2015.
ABOUT GLEN CAMPBELL…I'LL BE ME
Glen Campbell…I'll Be Me is directed and produced by James Keach (producer of the motion picture Walk The Line, starring Joaquin Phoenix and Reese Witherspoon) and produced by Trevor Albert (Groundhog Day). The influential film, recently named a "Major Threat" for Best Documentary Feature by The Hollywood Reporter, depicts the powerful life and career of Glen Campbell, recipient of the Grammy Lifetime Achievement Award and member of the Country Music Hall of Fame, and known for hits such as "Rhinestone Cowboy," "Wichita Lineman" and "Gentle on My Mind."
When Campbell was diagnosed with Alzheimer's, he joined forces with his family and decided to face the illness head on. Glen and his wife, Kim, made history by going public with the diagnosis – the first time a major American celebrity would share the experience publically.
"This film that has not only changed my life as a filmmaker, but my personal journey as a man," said Keach. "In witnessing the Campbell family's journey, I learned so many life lessons about the power of caregiving and patience. Kim, Cal, Shannon and Ashley are the hidden heroes – it is such an honor to give them, and other caregivers like them, the support they deserve."
The film features cameos from those who know and love Glen, including Bruce Springsteen, Bill Clinton, The Edge, Paul McCartney, Jay Leno, Vince Gill, Jimmy Webb, Blake Shelton, Sheryl Crow, Keith Urban, Brad Paisley, Steve Martin, Chad Smith and Taylor Swift, among many others. Glen Campbell…I'll Be Me debuts in theaters in New York and Nashville on Oct. 24, followed by a nationwide release to more than 50 cities.
Here's a link to view the official move trailer: https://www.youtube.com/watch?v=LAtgraWN5-I
PRAISE FOR THE FILM

"'I'll Be Me' is a reminder of how vexing, how horrible, how tragic, and how relentless a monster Alzheimer's can be. It is also a tribute to a musical genius with a huge heart, and the wife and children that support him and cherish every moment while he's still with them. You do not want to miss this movie." – Richard Roeper
"In a year of moving docs, 'Glen Campbell: I'll Be Me' may take the cake — and an Oscar nom." – Scott Feinberg, The Hollywood Reporter
"'I'll Be Me' takes us on a journey that will resonate with audiences for a long time after they leave the theater." – Bill Zwecker, Chicago Sun-Times/Fox-TV
ABOUT EASTER SEALS
Easter Seals is the leading non-profit provider of services for individuals with autism, developmental disabilities, physical disabilities and other special needs. For nearly 100 years, Easter Seals has been offering help and hope to children and adults living with disabilities, and to the families who love them. Through therapy, training, education and support services, Easter Seals creates life-changing solutions so that people with disabilities can live, learn, work and play. With global headquarters in the Willis Tower and several local affiliate service sites in the greater Chicagoland area, Easter Seals is committed to helping the caregivers in our community and beyond. To learn more about Easter Seals and services locally and nationally, visit http://www.easterseals.com
About MassMutual
Founded in 1851, MassMutual is a leading mutual life insurance company that is run for the benefit of its members and participating policyowners. The company has a long history of financial strength and strong performance, and although dividends are not guaranteed, MassMutual has paid dividends to eligible participating policyowners consistently since the 1860s. With whole life insurance as its foundation, MassMutual provides products to help meet the financial needs of clients, such as life insurance, disability income insurance, long term care insurance, retirement/401(k) plan services, and annuities. In addition, the company's strong and growing network of financial professionals helps clients make good financial decisions for the long-term.
MassMutual Financial Group is a marketing name for Massachusetts Mutual Life Insurance Company (MassMutual) and its affiliated companies and sales representatives. MassMutual is headquartered in Springfield, Massachusetts and its major affiliates include: Babson Capital Management LLC; Baring Asset Management Limited; Cornerstone Real Estate Advisers LLC; The First Mercantile Trust Company; MassMutual International LLC; MML Investors Services, LLC, Member FINRA and SIPC; OppenheimerFunds, Inc.; and The MassMutual Trust Company, FSB.
# # #