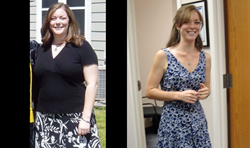 Many patients who learn how to lower bad cholesterol through Diet Doc's medical weight loss programs find their need for prescription cholesterol medications no longer necessary.
Los Angeles, CA (PRWEB) November 05, 2014
Many people are unaware that heart attack and stroke can be a direct result of elevated cholesterol levels in the bloodstream. For this reason, Diet Doc updated their medical weight loss programs that have educated people throughout the country on the dangers of carrying excess fat and taught them how to lower bad cholesterol levels in their bloodstream through safe and healthy weight loss.
With obesity reaching epidemic proportions in the country, many Americans are realizing that being overweight is no longer simply a cosmetic concern. Years of consuming processed, high calorie and high cholesterol foods, will probably result in a diagnosis of high LDL, or bad, cholesterol for many people. If left unattended, this bad cholesterol accumulates in the arteries, creating a thick and hard plaque on the walls, reducing blood flow to vital organs, including the brain and the heart.
Those who are diagnosed with elevated bad cholesterol may be prescribed cholesterol lowering statins, as well as a recommendation to lose excess fat. Because dieting alone can be difficult and discouraging, Diet Doc has developed their medical weight loss programs that teach patients how to lower bad cholesterol levels in their bloodstream resulting in improved health, a restored figure and a reduced risk for heart attack and stroke.
While competitors simply supply their clients with diet plans, Diet Doc is dedicated to providing the highest level of service and support. And, because the company respects their patient's time and privacy, new patients can simply log onto the internet to complete an initial health questionnaire and schedule a private, online consult with one of Diet Doc's specially trained weight loss physicians. This one on one contact allows the doctor to review past medical history and assess the entire system to create the best solution for each patient's personal medical issues and weight loss needs and goals.
Diet Doc uses prescription hormone treatments and healthy recipes to address medical issues and to teach patients how to lower bad cholesterol levels. Because the company understands that many of their clients do not have a health or nutrition background, they dedicate their time to helping dieters learn which foods keep the body fueled and operating at optimal capacity without causing weight gain and without raising bad cholesterol levels.
Diet plans are tailored to be specific to each patient's individual nutritional, lifestyle and weight loss needs that also teach them how to lower bad cholesterol levels by learning to choose healthy food options instead of reaching for processed, high calorie and fatty foods. And, to help patients lose weight quickly without suffering the typical dieting side effects that tend to compel many dieters to stray from their weight loss intentions, Diet Doc's exclusive diet pills, appetite suppressants and hormone treatments may be included. This powerful blend not only helps patients over the initial weight loss hurdles by controlling the appetite and staving off food cravings, but works flawlessly with the nutritionist-designed meal and snack plans to flush unhealthy stored fat quickly from the bloodstream. It is not unusual, and actually quite typical, for patients to learn how to lower bad cholesterol levels within weeks of following Diet Doc's cholesterol diet plans enabling many patients to decrease or eliminate the need for cholesterol lowering prescription medications.
Because the experts at Diet Doc understand that eliminating carbohydrates from their diet can be challenging, they provide unlimited access to their doctors, nurses, nutritionists and coaches who are always eager to answer questions, offer suggestions or simply lend their guidance and support. This level of personal attention has taught people throughout the country how to lower bad cholesterol levels and has made Diet Doc the leading, most reliable and most trusted medical weight loss source.
About the Company:
Diet Doc Weight Loss is the nation's leader in medical, weight loss offering a full line of prescription medication, doctor, nurse and nutritional coaching support. For over a decade, Diet Doc has produced a sophisticated, doctor designed weight loss program that addresses each individual specific health need to promote fast, safe and long term weight loss.
Diet Doc Contact Information:
Providing care across the USA
Headquarters:
San Diego, CA
(888) 934-4451
Info(at)DietDoc(dot)info
http://www.dietdoc.com
Twitter: https://twitter.com/DietDocMedical
Facebook: DietDocMedicalWeightLoss