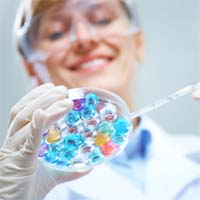 Both PEITC and cisplatin were cytotoxic on malignant pleural mesothelioma cells in a dose dependent manner.
Raleigh, NC (PRWEB) November 06, 2014
French mesothelioma researchers have released their findings on phenethyl isothiocyanate (PEITC), a compound found in some cruciferous vegetables, and the results are promising. Surviving Mesothelioma has the details in a newly posted article. Click here to read it now.
Doctors at Universite Nantes in Nantes, France tested the compound alone and in combination with the chemotherapy drug cisplatin against nine mesothelioma cells lines and against normal mesothelial cells.
"Both PEITC and cisplatin were cytotoxic on malignant pleural mesothelioma cells in a dose dependent manner," reports researcher Dr. Iza Denis. "Moreover, we showed that cisplatin-PEITC combination allowed the potentialization [enhancement] of both compounds' cytotoxic effects and prevented the emergence of resistant malignant pleural mesothelioma cells."
Importantly, according to the report in Oncotarget, the normal mesothelial cells were not sensitive to the combination, which targeted cancer cells.
"The fact that healthy cells were less affected suggests that this new drug combination may have some benefits over other, more toxic or invasive mesothelioma treatment approaches, which is potentially very exciting," observes Surviving Mesothelioma's Managing Editor, Alex Strauss.
To read more about PEITC and its potential role in mesothelioma treatment, see Vegetable Compound May Help Treat Mesothelioma with Fewer Side Effects, now available on the Surviving Mesothelioma website.
Denis, I, et al, "Cisplatin in combination with Phenethyl Isothiocyanate (PEITC), a potential new therapeutic strategy for malignant pleural mesothelioma", Oncotarget, October 18, 2014, Epub ahead of print, http://www.ncbi.nlm.nih.gov/pubmed/25361002
For nearly ten years, Surviving Mesothelioma has brought readers the most important and ground-breaking news on the causes, diagnosis and treatment of mesothelioma. All Surviving Mesothelioma news is gathered and reported directly from the peer-reviewed medical literature. Written for patients and their loved ones, Surviving Mesothelioma news helps families make more informed decisions.