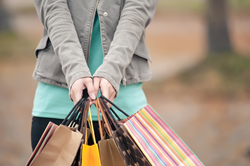 Destin, FL (PRWEB) November 06, 2014
The locals, seasonal residents and vacationers in Destin, Florida are generally recognized as a happy, delightful brood but during the last months of the year the cheer in the air tends to reach fantastic heights. Many visitors reserve a Destin beach condo to enjoy the full schedule of events. The first weekend in November will usher in the annual Blues, Brews and Barbecue festival scheduled for November 8th at HarborWalk Village. Top restaurants will compete in a lively cook-off and offer samples of their best BBQ dishes. Plus, breweries will offer more than 25 refreshing craft beers and cocktails to compliment the secret-recipe BBQ and signature coastal food.
The next weekend welcomes the acting troupe known as "The Dream Players" who add to the chill in the air with their interactive Murder Mystery Dinner Show. Saturday, November 15th is the set date for "Murder in the Roaring Twenties" and will be hosted by Poppy's Seafood Factory of Destin.
Destin is an incredible shopping destination for Black Friday and the dizzying array of shops, boutiques and antique malls never disappoint with their best prices of the year. The wonderful weather makes it pure joy to peruse the city's selection of outdoor malls. Silver Sands Premium Outlets, the nation's largest block of premium outlets boasting 110 stores will be open from midnight and beyond on Black Friday. A variety of condo rentals in Destin Florida are conveniently located for Black Friday shoppers looking for a place to stash newly acquired treasures.
On the west end of town sits HarborWalk Village whose retailers look out over the glistening Destin Pass while the east end of Destin hosts the chic outdoor lifestyle center Grand Boulevard. The midway point is home to the Destin Commons, voted "The Best Place to Shop" by readers of the Emerald Coast Magazine. The 90 stores, many of which are part of a beautiful 2014 expansion, will also be the setting of Santa's entry into Destin on November 22nd. Art projects, live entertainment, a holiday parade, the lighting of all 50 feet of the spectacular Commons holiday tree and a festive fireworks display add extra sparkle to electric air.