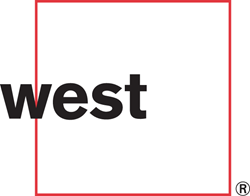 Chicago, Illinois (PRWEB) November 05, 2014
West IP Communications, a subsidiary of West Corporation and a leading provider of cloud-based communication applications and services, today announced significant enhancements to their Maxxis Application Network.
Maxxis is a premier managed network solution that supports the delivery of real-time communications, centralized applications and cloud-based services. The recent improvements to the Maxxis infrastructure include the addition of more data centers to the network, further improving the performance of the services they offer. Organizations with broadly dispersed locations will find this development especially beneficial as their network traffic will be routed in a more direct and efficient manner.
Other enhancements include increasing the network's bandwidth by a factor of five, resulting in even better application performance. With this expansion, West provides its clients with even greater ability to scale up operations without negatively impacting network performance.
"These new enhancements are part of West IP's ongoing commitment to expanding and improving the Maxxis network infrastructure and creating a better overall experience for our clients," said Randy McGraw, Senior Vice President of Technology and Operational Services at West IP Communications. "Extending best-in-class network performance is a critical component in providing our clients with a superior Unified Communication services experience."
The new enhancements are immediately available to users of West IP Communications services.
West IP Communications has designed its services from the ground up to work in complex networking environments. Its strategy is founded on applying best-in-breed technologies for its clients, offering operational and service excellence and delivering world-class client support around the globe.
About West IP Communications
West IP Communications is a leading provider of cloud-based communication applications and services – including MPLS-based application network management, hosted voice, unified threat management, advanced contact center solutions, unified messaging, collaboration tools and professional services – all delivered as a unified suite of cloud-based applications. West IP Communications' scalable, on-demand applications and services can be integrated with a client´s existing network and telecommunications infrastructure, operational processes, and employee activities, enabling a client to migrate to unified IP communications as its business requirements dictate. For more information, visit http://www.westipc.com or call 1-800-773-3037.